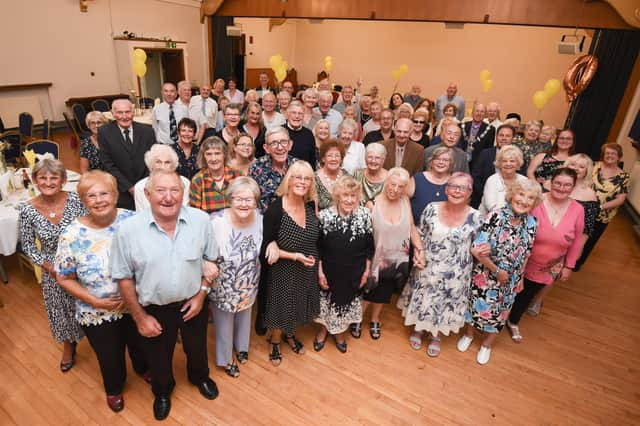 Just Good Friends mark 10th anniversary in style
Just Good Friends is 10 years old.
Published 3rd Sep 2022, 04:55 GMT
Updated 9th Sep 2022, 17:37 GMT
The companionship group based in St Annes has helped hundreds of members make new friends over the years and held a celebration meal at St Annes Palace on Wednesday, September 7 to mark the occasion.
Among the guests were Fylde mayor Coun Ben Aitken, patron Anne Nolan and Fylde's Mayor, Anne Nolan and St Annes GP Dr Russell Thorpe, who has big supporter of the group over the years.
Johnnie Roxx was among those providing the entertainment, along with juggler Glenn Falco.
Founder Bev Sykes said: "I'm so proud of what we have achieved over the years but I truly believe that with the help of many members, its become something very special.
"Also thanks to my mum, who sadly passed away, and was the reason that I started Just Good Friends, as I missed her so much and suffered loneliness and isolation myself
"But soon I realised that I could do something about it to help others. So Just Good Friends was born."