International Men's Day calls for 'Zero Male Suicide' as it reminds men that it's okay to talk
Today is International Men's Day – a day celebrated on Novemver 19 every year to raise awareness about the health and well-being of men and boys and to highlight the everyday issues that they face.
Watch more of our videos on Shots! 
and live on Freeview channel 276
Visit Shots! now
The theme for 2023 is ''Zero Male Suicide,'' a reminder of the disproportionately high rate of suicide among men. As suicide has been found to be the biggest killer of men under the age of 45, International Men's Day aims to create a space for men to talk about mental health.
Throughout November Lancashire and South Cumbria NHS Foundation Trust (LSCft) is encouraging men to speak about their mental health and seek help and support. LSCft want to highlight November as an important time to talk about men's mental health, work towards reducing stigma, changing societal expectations and increase the likelihood of support uptake among men.
Research from the Mental Health Foundation found that approximately one in eight men have a common mental health problem such as anxiety, stress or depression, but worryingly over 40 per cent of males say they have never spoken to anyone about their mental health.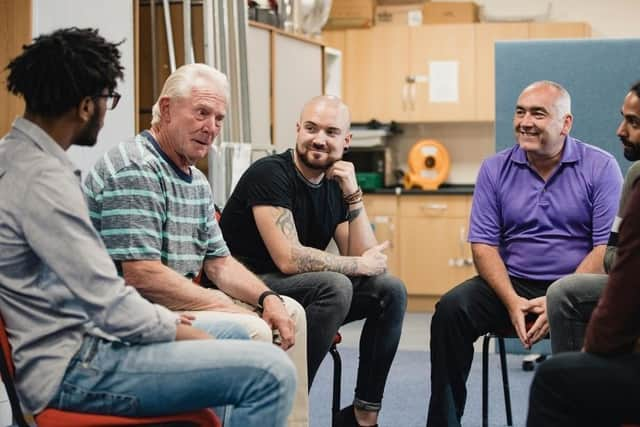 Jackie Latham, Adult Mental Health Services Manager at LSCft said: "When people are struggling with their mental health they might not be able to recognise it
themselves which means they might not be aware they need to ask for help.
"We know that males are traditionally more reluctant to open up about their feelings and emotions so sometimes it takes a person they can trust to open up that first initial conversation and encourage them to seek some professional help and advice.
"Every situation and person is different but some of the common signs that someone may be struggling with their mental health can include a loss of motivation for everyday tasks and activities, struggling to get out of bed, a poor diet, increased alcohol consumption and risk taking behaviour. You may also notice a decrease in personal hygiene, a short temper or just generally not seeming themselves.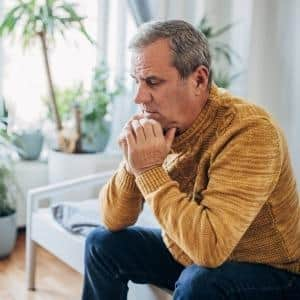 "It is very important to recognise that these can be signs, but it can also be really difficult to spot, so if you are worried it is always best to try and start a conversation."
LSCft provide 24-hour access to mental health care, advice, support and treatment. To use the service you do not need to have used any mental health services before or previously been diagnosed with a mental health problem.
The team can also take phone calls from concerned friends, carers or family members who with the person's permission can be present throughout the call and further
Research from a recent survey conducted by the Priory found that 40 per cent of men said it would take them to experience suicidal thoughts before they would seek professional
help. 75 per cent of deaths by suicide are males and suicide is the leading cause of deaths for men under the age of 50 in the UK.
Chris Oliver, Chief Executive at LSCft added: "As a Trust we are encouraging men to talk, not just in November but throughout the year, if they are struggling with their mental health. We are here for you and will support you."
If you or anyone you know is struggling with their mental health and need advice or support from LSCft click HERE.