Ice house warehouse units for sale in Fleetwood for cool million
A collection of warehouse units belonging to an ice production company in Fleetwood is on the market for £1,500,000.
Wednesday, 28th April 2021, 3:45 pm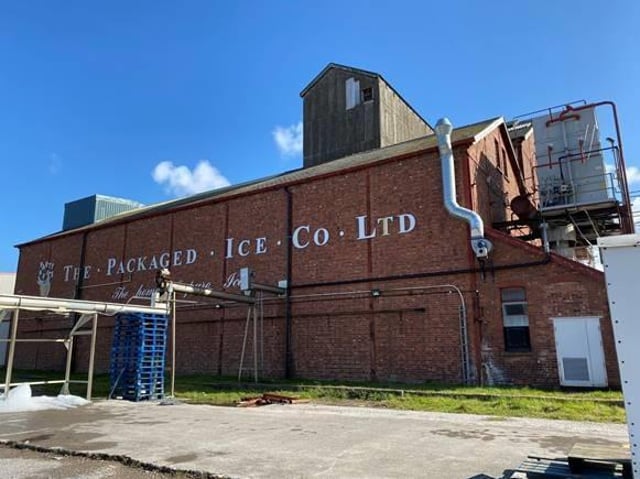 One of the buildings listed for sale at Fylde Ice in Fleetwood
Fylde Ice and Cold Storage Company, on Dock Road, has its roots in the once-thriving Fleetwood fishing industry but today the firm's main business involves supplying ice to supermarkets.
The sale is being handled by Lamb & Swift Commercial, independent property consultants based in Bolton.
The property up for sale is no longer needed by Fylde Ice, which has modernised its production in recent years.
A description on the sales pages states of the property: "It comprises of a collection of industrial/warehouse units and a small amount of associated offices across four detached buildings, set upon a broadly rectangular shaped site.
"There is a large traditionally constructed warehouse to the southern part of the site currently unused.
"To the north is a two storey detached office building and incorporates offices and welfare facilities at both ground and first floor.
"There are large areas of undeveloped and fenced land which has a compacted surface and runs along the western boundary to Amounderness Way."
The firm, also known as The Ice House, was founded in 1908 to cater for Fleetwood's expanding fishing industry.
Production of ice at the firm peaked in 1948 at 95,306 tons.
The company has several sites - four ice-making plants at Fleetwood, Driffield (Yorkshire), South Kirby near Wakefield (Yorkshire) and Newark in Nottinghamshire.
It also has three cold storage sites at Preston, Glasgow and Wallsend near Newcastle.