Hundreds turn out for Black Lives Matter protest in Lytham
Organisers of a Black Lives Matter protest held in Lytham on Sunday were delighted at the turnout.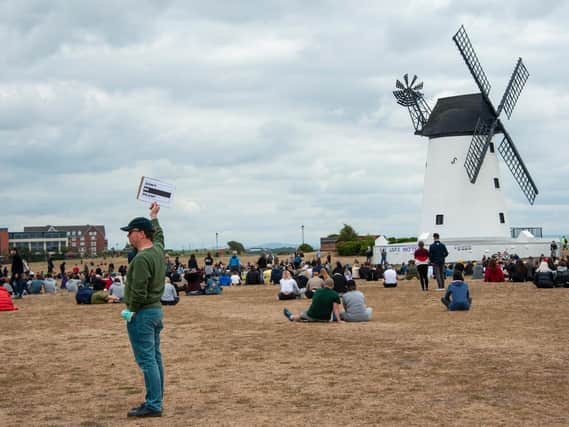 An crowd estimated at around 300 was at the Green for the event, one of several being held across the country following the death in the USA of George Floyd last month which has sparked outrage.
The Lytham protest was peaceful, with social distancing strictly adhered to and as a further acknowledgement of the Covid-19 crisis, the microphone was sanitised after each speech made by a series of people who made the most of an open mic session in the shadow of the town's windmill.
Yasmine Ballout, 18, from St Annes, one of the several local young people who organised the Lytham protest said: "It all went very well and we were delighted with the turnout.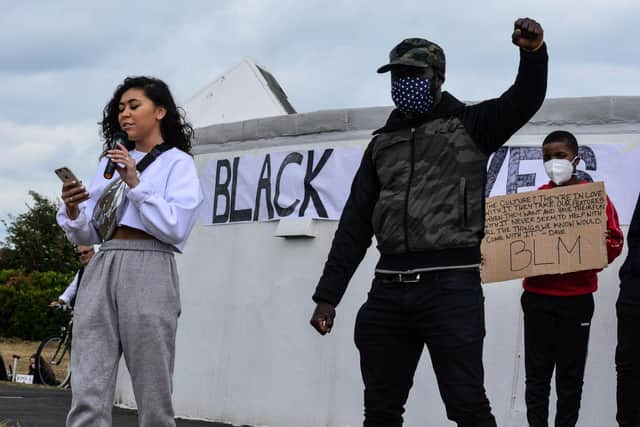 "There were people of all ages there and the numbers really exceeded our expectations.
"It is important to get the message across and keep making the point that Black Lives Matter.
"We feel it was right to show our support to the black community and provide others the opportunity to do the same through the form of a peaceful protest.
"We believe this is a community collective response to the Black Lives Matter movement and it is vital we maintain the message."