How artificial eye team in Blackpool is leading the way with innovative vision for future
The ancient craft of making artificial eyes is being transformed with 21st century technology thanks to the NHS's expert team at Bispham.
Watch more of our videos on Shots! 
and live on Freeview channel 276
Visit Shots! now
The earliest known eyes created nearly 4,000 years ago in Iran using gold but it was the glass blowers of late 16th Century Venice who crafted the first recognisably modern ones.
Today's eyes are made from acrylic plastic.
Now the technicians and craftspeople at the National Artificial Eye Service at Bristol Avenue are developing new approaches to manufacturing and colour matching prostheses for people who have lost an eye through either disease or accident.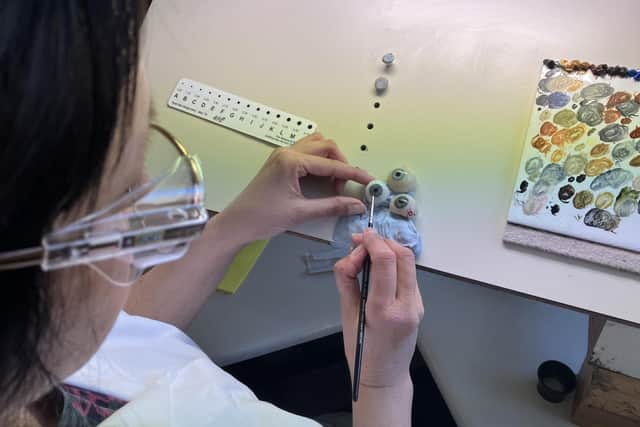 Traditionally, the image of the eye is painted on the artificial eyeball by an artist using pattern matches provided by an ocular prosthetist caring for the patient at one of the service's 50 clinics.
What's groundbreaking about the Bispham process?
Unlike the traditional method, ocular technicians Quinton Rae and James Goodbarn have developed the technology to create high quality photographs of the patient's eye that precisely replicate the required detail.
Operational Manager Nigel Bennett said: "It's surprisingly difficult to take a colour-accurate photograph of the eye but with a lot of effort we've managed to achieve it.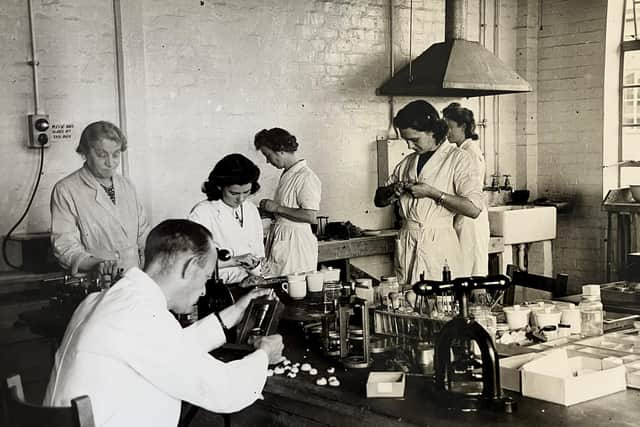 The studio at the National Artificial Eye Service in Blackpool where the prostheses are created.
"Using this new equipment and technique helps the team member creating an eye better connect to the patient because they're now working with a true-to-life image of a patient's real eye."
The technique has been rolled out to 30 clinics so far with the ambition to use it for the more than 3,500 eyes the service creates each year.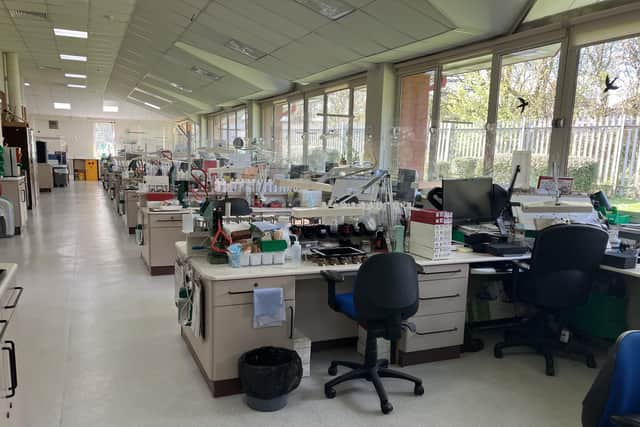 Further innovation includes experiments with 3D printing technology to create the artificial eyeball the image is painted on.
Production Manager Ken Barratt said: "We have always had excellent feedback from our patients about the high quality of our manufactured eyes and how realistic they are. However, we are constantly working on new ways to make our eyes even more lifelike includes working with new technology."
The National Artificial Eye Service began life as the Army Spectacle Depot during the First World War but quickly changed from vision correction to supplying artificial eyes to servicemen injured on the frontline.
Today, the service is hosted by Blackpool Teaching Hospitals NHS Foundation Trust.