Fylde coast woman's marathon back on track after string of setbacks
A runner who planned a marathon to mark one year since suffering a heart attack is finally preparing for her epic run after a series of set-backs.
Tuesday, 20th April 2021, 5:05 pm
Heather Bradley-Tsopanoglou, of Whitemoss Avenue, Staining, was already well into her training plan for the 2020 London Marathon when she had her heart
She recovered well, and was planning to mark the occasion with a marathon around Blackpool this January.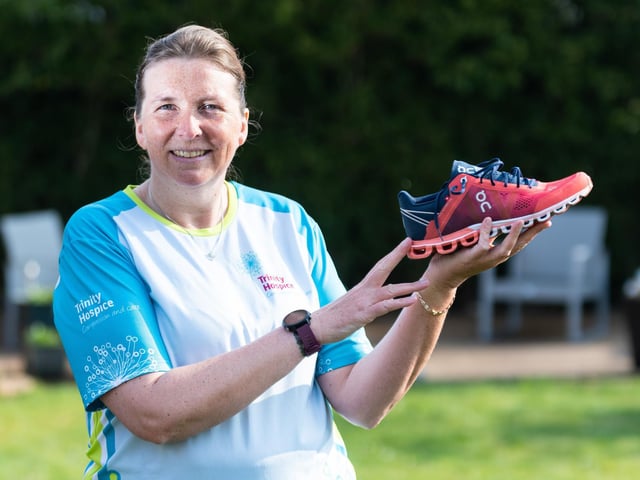 Heather Bradley-Tsopanoglou who suffered a heart attack whilst training for a marathon, is all set to go again. Photo: Kelvin Stuttard
But another national lockdown meant she wasn't able to have supporters along her route, and she would be limited by the support of friends and family running with her.
So, Heather made the tough decision to delay her run until May.
She carried on with her training, but suffered a torn hamstring in March.
Fortunately, her physio has given her the green light to complete her marathon, and she in on track to run a steady race on Sunday May 2.
Heather, 49, said: "It's been a rollercoaster of a journey.
"From entering the ballot for the London Marathon on a whim and never expecting to get a place, to having my training halted because of my health, to starting training again and
having to stop for a lockdown.
"Training hasn't gone to plan, but nothing is going to stop me! I've had four weeks without training, and lots of physio to get me back out there, even if it means I can only walk and
Heather will run a route on the streets in and around Blackpool, and will finish at Trinity Hospice, for which she is raising money.
She said: "Way back when I was planning on running in London, I chose to support the
hospice because it's one of those charities that you don't know about until you have to use it.
"I want it to be there in case I have to access its services, and I know it can only survive with the support of people like me in the community.
"I am stubborn and determined. Even if I am crawling and it takes me eight hours, I will make it to the hospice. Not only for me, but for everyone who has sponsored me and everyone in
"This has been the hardest thing I have ever done, both mentally and physically, but it's nothing compared to what the patients at Trinity face every day."
To sponsor Heather, visit www.justgiving.com/heatherheart2021.