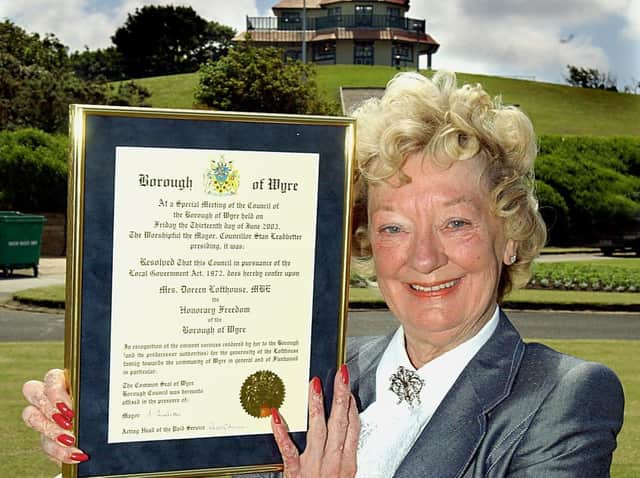 The funeral service of Doreen Lofthouse will be held on Tuesday April 20
The funeral of Mrs Lofthouse, who died on Tuesday March 30, aged 91, is to be held at St Peter's Church on Tuesday April 20 at 11am, followed by burial within St Peter's Churchyard.
There will be limited numbers at the church because of Covid restrictions, but there will be an opportunity for people to pay their respects in a socially-distanced way as the cortege makes its way through town, on its way to the church.
Doreen, as she was known to many, was a generous benefactor to the town, donating large sums of money to a host of worthwhile projects.
The route will include a detour around the town's Mount site, which she cared deeply about, donating £1million to the Mount's restoration fund.
The funeral arrangement are being made by family firm JT Byrne and funeral director John Byrne said: "The family wanted to include the Mount because it meant so much to her."
The cortege's route will pass the gates of the Fisherman's Friend factory on Copse Road at 10.30am, passing down down Lord Street before turning left onto London Street, where there will be a loop of the Mount.
From there it will return down London Street before turning left and making its way down Lord Street to St Peter's.
The service will be conducted by vicar of St Peter's, Father John Hall.
Among those attending will be her son Duncan and her daughter-in-law Linda.