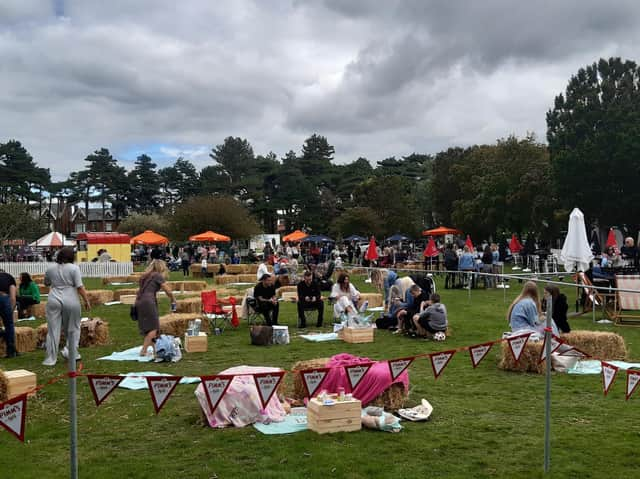 The World Food and Drink Festival at Lowther Pavilion
The celebration of foods from around the world, which took place over the Bank Holiday weekend in the Lowther Garden, also marked the grand reopening of the Lowther Pavilion following months of lockdown.
Lowther Pavilion chairman Tim Lince said: "It has been absolutely fantastic. We've had three brilliant days with beautiful weather and families here and everybody has been enjoying themselves.
"Everybody is so grateful that there's something going on that's socially distanced that everyone can enjoy.
Hook a duck at the funfair
"It has been exceptionally popular. It's also been nice to see a mix of ages. Whole groups have come together, grandparents, parents and children. It's a lovely opportunity for families to celebrate the end of summer."
Traditional food hailing from Greece, France, Thailand and, Turkey and Italy was sold at the festival.
There was also a hog roast, cake stalls, arts and crafts, a funfair, and a bar run by Marvin's.
Tim said: "I think everybody missed out on a lot this summer and this is a way for them to enjoy the time they have.
Paella, meatballs and chorizo hotdogs on sale
"We've had food stalls ranging from a hog roast to pizza to churros.
"We're very excited to be opening again. We have staged drive-in movies throughout the summer, but now we are able to move back inside as well. We won't be losing what we have been doing either. We will be incorporating it into next year's schedule."
The cheese stall, with prosecco and sticky toffee pudding flavoured cheeses