Fleetwood's Wal and Dion see their online karaoke audience getting even bigger
Father and son Wal and Dion Mitchinson of Fleetwood have seen their karaoke sing-along sessions on social media rocket in popularity.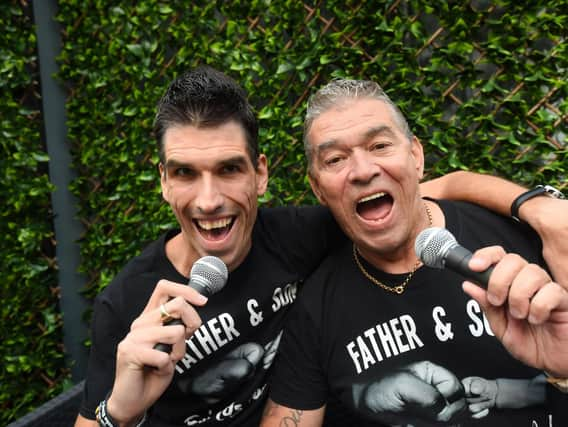 The sessions began in a low key way earlier this year when Wal, who has sung professionally in Fylde coast bands, began singing golden oldie hits bu Elvis, the Everly Brothers and Johnny Cash via his Facebook page.
When he was joined by son Dion, their performances started to become incredibly popular during lockdown, with followers telling them how much they were cheered up by the songs.
It has now led to them performing in their own two hour show online every Wednesday and gaining something of an international following online, and they have even recorded a 20-track album.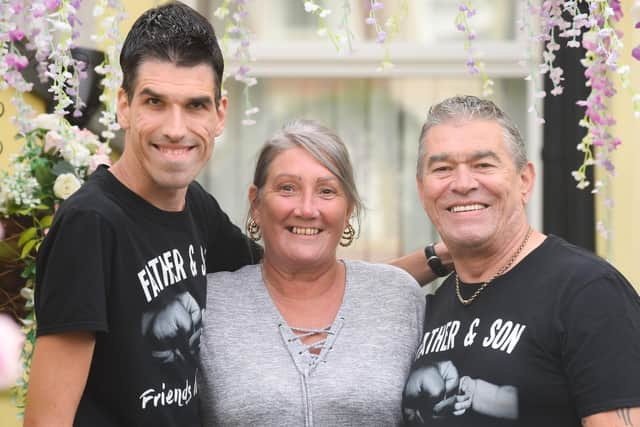 The pair also highlight mental health issues at a time when such problems appear to have become more acute during the coronavirus lockdown.
And their big following recently helped them raise a staggering £4,150 for the Willow Garden Project, a Fleetwood-based horticultural amenity which helps those with learning difficulties enjoy the therapeutic benefits of gardening, via a global Facebook push.
Dion, 29, who has overcome his own disabilities after being born with the condition hydrocephalus, said: "I love singing with my dad and it's good that people enjoy so much."
Wal, 63, of Burns Road, who used to sing with duo Flashback and the group Ready SteadyGo, before retiring a couple of years ago, said: "We were overwhelmed with the response at the beginning but even more so now, it's just seemed to go from strength to strength.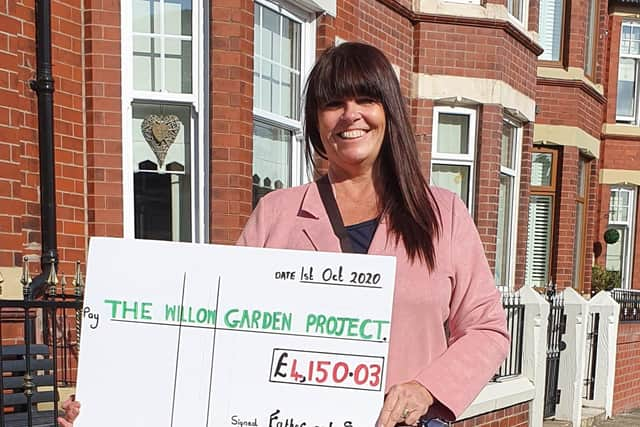 "it means a lot that our songs have helped people who feel isolated or suffer from depression.
"I've been there myself so I can empathise.
"We talk a bit about mental health issues too, it's good that we don't have to hide these things away and suffer in silence anymore.
"But the most important thing is what it has done for Dion, we've seen his confidence soar since we started this."
The pair had to create a page to stop their private pages getting clogged up.
They have sung 165 different songs, have 25,000 followers and have 20,000 likes on their page, probably having the most followers in Fleetwood.
They have also set up a YouTube channel, and their show goes out every Wednesday from 11am till 1pm on expatmediaonline which is broadcast to 110 countries worldwide.
All links for these are on their page, Father and son Karaoke.
Debby Mitchinson, 54, Wal's wife and Dion's mum, supports them and said: "I'm really proud of the pair of them."
Pamela Laird, co-found of Willow Garden Project, has thanked the pair and said the money raised will be of vital help to the project, and the duo are now raising money towards Men's Shed Fleetwood.
Meanwhile the album, recorded at the Tngey Recording Studios in Cleveleys, will be pressed into CDs by an operator in Thornton, with 50 per cent of sales going to charity.
Wal added: "We've tried to keep everything local - including the album!"