Fleetwood's Tram Sunday postponed for second year but SpareParts installation to go ahead
A Fylde coast transport festival which is one of the largest in the North West has been postponed for the second year running.
Friday, 2nd April 2021, 7:00 am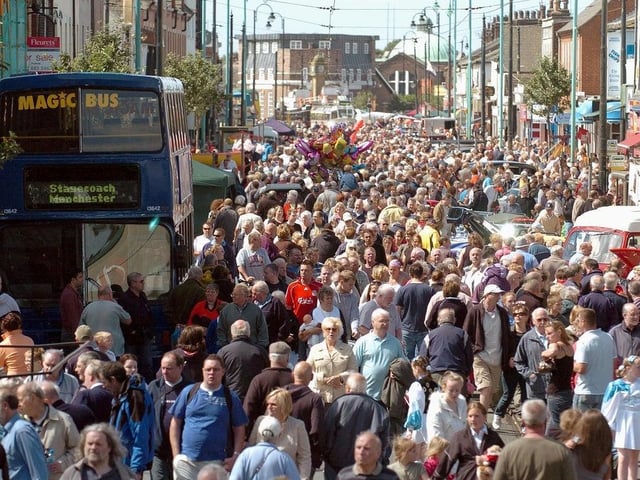 Tram Sunday, pictured here in 2008, pulls in thousands of visitors
The Fleetwood Festival of Transport, known locally as Tram Sunday, was due to go ahead on Sunday, July 18, along with another element on the day, the SpareParts Festival.
Organisers say that the Tram Sunday spectacle will no longer be taking place on that date but do not know at this point if or when they will be staged at a later time this year.
Tram Sunday itself has been running for almost 35 years and last year was the first time in its history that it had been cancelled. The show features a huge selection of classic cars and vintage buses, trams and bikes, attracting thousands of people to the town each year.
It has been calculated that the overall event brings up to £3million to the Fleetwood economy each year.
Organisers said the current restrictions on movement and gatherings of large groups make it impossible for them to guarantee the safe running of a large public event.
A spokesman for the festival said: "We are sorry to disappoint so many people, but our plans are to come back bolder, better and stronger in the future."
The SpareParts Festival, which has become a feature of Tram Sunday, will be bringing an installation by a world-renowned artist, Luke Jerram, to the town over the Tram Sunday weekend, July 16 to 18.
The full details for this can be found at www.sparepartsfestival.co.uk which is also part of two other transport festivals, in Crewe and Sandbach.
Preparing for future festivals, the directors for the event have appointed Terry Rogers to the vacant role of chairman for the company and said they are 'delighted' to have Terry leading the team into the next event.
The spokesman added: "We are sure that he will bring a fresh new approach to this beloved annual Festival. Terry is looking to add new volunteers to the team and said he would love to hear from anyone who can offer their time and skills to plan the 2022 Festival and future events. Please get in touch if you'd like to help.
"We want to thank all those who have attended, exhibited, assisted, promoted, volunteered and supported the Festival in the past and hope that they will continue to do so in the future."