Fleetwood GP set for 10th London Marathon for cancer charity
A Fleetwood GP will celebrate his 60th birthday this year by running his tenth London Marathon.
Friday, 18th June 2021, 3:32 pm
Updated
Monday, 21st June 2021, 10:05 am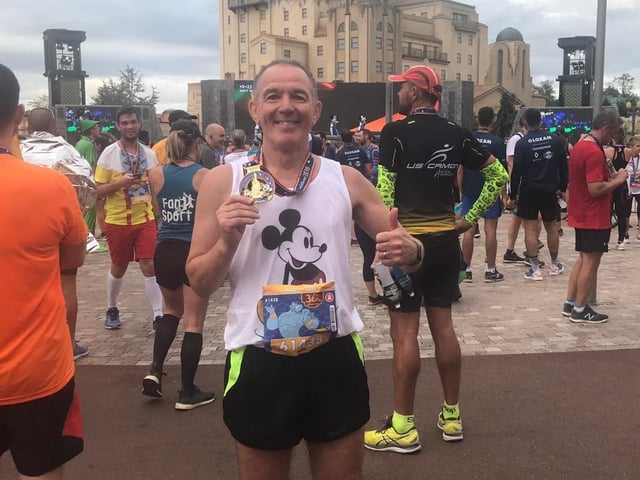 Fleetwood GP Mark Spencer is in training for his 10th London Marathon
Dr Mark Spencer will reach the birthday milestone on October 2 and the following day he will be tackling the world's most famous marathon - now in its 40th year.
Mark, an accomplished distance runner, is already in training and is out to raise funds for the charity Macmillan Cancer Support and is also hoping to raise awareness of cancer issues.
It is a subject close to his heart, as he says the incidences of cancer in Fleetwood are above the national average.
Mark, who is the senior partner at the Mount View GP practice, the biggest in Fleetwood, set up the acclaimed Healthier Fleetwood initiative in response to a stark survey which showed that there was a lower than average life expectancy in parts of the town.
The doctor, who lived in Fleetwood for several years before moving to Hambleton, said: "I enjoy the challenge of marathons and the London Marathon is always a fantastic day, the atmosphere and support for the runners is incredible and it's marvellous for raising money for really good causes.
"I'll be running with my son Alexander - it will be his first marathon so it will be a newer experience for him."
Alexander, 31, is also raising money for the Macmillan charity.
Mark has set his personal target at £3,000 but said: "Raising awareness is equally important, not only to highlight Macmillan's excellent work but to try and make people aware of any signs that aren't right and get them checked out - early diagnosis can often help with the patient's survival."