Fleetwood dog walker attacked by angry seagull
A man has been left 'bruised and shaken' after being attacked by a seagull in Fleetwood.
Watch more of our videos on Shots! 
and live on Freeview channel 276
Visit Shots! now
Robert Foster, 66, was attacked by the angry seabird while walking his Jack Russell dog in Larkholme Parade on Friday evening (June 25).
The gull swooped on Robert while walking along the green where the nesting seabirds are often perched atop bungalows with their young chicks.
"It was scary. Usually they just swoop near you, but this one really went for me," said Robert, who fell to the floor and banged his head in the frenzied attack.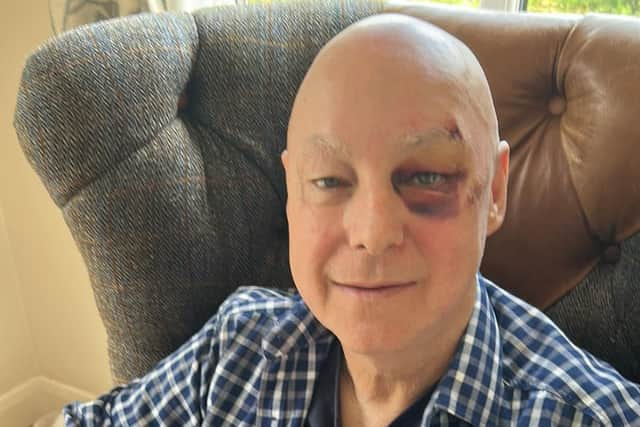 "It swooped down and hit me on the head," added Robert, who composes music for television and has worked alongside superstars including Elton John and David Essex.
"I tried to shield myself but fell forward and hit my head on the kerb. I was walking my dog and I think that's what unsettled the gull. It was her two youngsters she was protecting, I think.
"The surprising thing was the speed of the attack. They can move very fast in the air.
"Bobby the Jack Russell was OK. He actually just hit the deck when I fell over.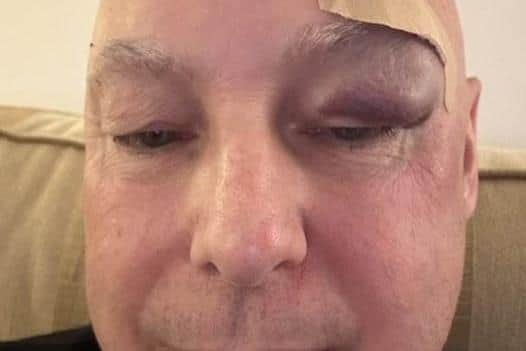 "I'm recovering and I actually look far worse because of bruising from the fall, but it's worth warning others.
"I'm sure a lot of people don't realise just how dangerous they can actually be. One person told us her father suffered a punctured lung from a gull attack."
When seagulls attack: "I knew a man who had to wear a crash helmet"
Robert isn't the only one to find himself on the receiving end of a gulls' wrath. Other residents in the area say they have also been running for cover.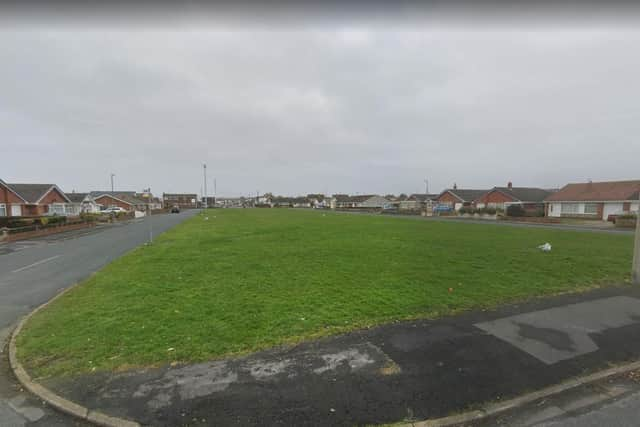 "It makes you afraid of going out of your own house sometimes," said Maureen Pulley, who lives in the neighbourhood.
"We have had two babies on our roof for a couple of weeks now and get told off by the parents every time we come out of the house, so we have to be careful," she said.
"Similar thing happened to me the other day in exactly the same area near the Rossall Tavern," added Cathy Krenn-Foale. "A big gull got so close to my face. Scared the life out of me."
Cheryl Hargreaves said: "My daughter can't go in her garden with her little boy in this nice weather because at the back of her the bungalow feeds them.
"Now they have babies on the roof and they swoop at anyone who goes out in the garden."
Another Larkholme resident said he knew a man who had to wear a crash helmet to protect himself from the gulls bombarding him in his garden.
And local resident Debra Lang recently visited Blackpool Zoo where she said the gangs of gulls were 'out of control'.
"All the school kids where getting attacked while eating their packed lunches. Proper vicious they were. They kept circling round us, squawking and diving for our food. They're vicious!" said Debra.