Fleetwood band's appeal for help with new album's release
A popular Fleetwood band have recorded their second album - but they are hoping supporters can help them out.
Sunday, 28th March 2021, 8:42 am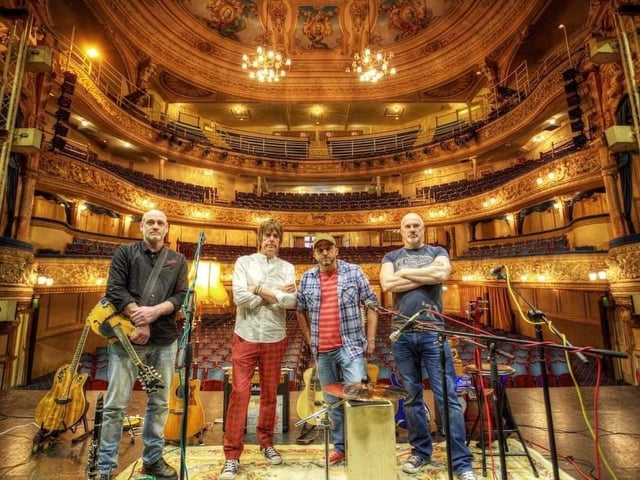 Cartoon Food have completed work on their new album
Cartoon Food, who perform melodious songs which they write themselves and play acoustically, say the new opus has finally been completed in the recording studio, after delays caused by the Covid pandemic.
The album is called 'The Invisible, be.' and comprises nine songs newly recorded at Blueprint studios in Salford.
But the four-piece outfit, who have been a popular live attraction for more than a decade, say the lockdown has also caused other issues,
Art work for the new album cover
It has meant they have been unable to raise their usual funds from live gigs and are struggling to pay for the album's release.
So they have set up a crowdfunding page to raise £500 to cover the cost of producing 300 CDs.
Lead singer Ian Wright, who plays acoustic guitar and writes or co-writes most of the songs, said; "It's been a tough time for everyone over the past year and the music industry has been hit really hard.
"Although we have written, recorded and mixed the new album and pare really proud of it, we've had to look at the various options of releasing it.
"All the money we normally earn from gigging goes towards recording and unfortunately, as is the case with
everyone else, we've had no paid gigs.
"So we've decided to do a crowd funding and hope that can raise the money needed."
Ian, 56, says the band wanted to release hardcopy CDs rather than just release it digitally so that it will make the album more of an event.
He said: "I always like to think of a new album as something you can get hold of, put it into you system and immerse yourself in, but once it is release it will go on all the streaming sites."
He says people who donate to the page will receive a signed copy of the CD before anyone else and will be entered into a raffle for a chance to win some prizes included signed artwork.
Cartoon Food's members are Ian Wright, Jez Jackson (Cajon, percussion, vocals), Shaun Elliott (bass guitar, vocals), Mike Bailey (mandolin), with Scottish violinist Eddie Hanson also playing on the album.
So far the appeal has raised £345, with 11 days left.