Delight at Lottery grant boost for Friends' group
Fylde MP Mark Menzies has joined Just Good Friends founder Bev Sykes in welcoming Lottery funding for the group tackling isolation and loneliness in Fylde – and has called on residents to make sure no one is left feeling alone.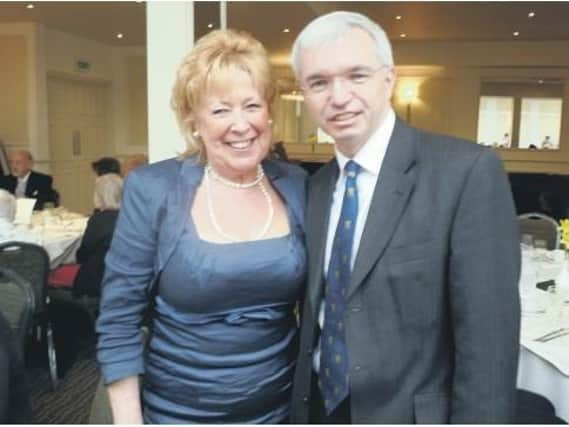 The National Lottery Community Fund has awarded £9,950 to the Friends for its work to help vulnerable and socially-isolated people improve their physical and mental health and reduce isolation during lockdown.
Bev Sykes, who founded Just Good Friends in 2012 and has seen it grow to hundreds of members, said: "We're delighted with the grant. We're working hard to ensure people aren't lonely and this will be an immense help."
Mr Menzies said: "I'm a big supporter of Just Good Friends; the work Bev and her team do is invaluable, ensuring the most vulnerable members of society have regular contact with other people, and making sure they are getting vital help with shopping and medicine collection.
"I'm delighted the group has been awarded this money – it reflects the incredibly important work it does. Loneliness can be dreadful for those who have no one to turn to and the enforced isolation caused by the coronavirus pandemic has exacerbated the situation.
"I would ask that everyone takes time to safely check in with not just their family and friends, but also their neighbours to make sure no one is suffering in silence. A quick chat over the fence may be all the contact some people have with the outside world - and the reason their day is brighter. It also lets people know it is OK to ask for help – something many vulnerable people struggle to do.
"Just Good Friends needs more funding and I have highlighted its work to ministers several times – I have no doubt every penny invested in it is returned many times over thanks to the invaluable intervention work it carries out."
Almost £6m of Lottery funding has gone to more than 400 projects tackling loneliness and social isolation since lockdown began.