Corey Greenway braves the shave for MacMillan Cancer Support - and his dad
Ten-year-old Corey Greenway has every reason to be proud.
Monday, 26th April 2021, 3:45 pm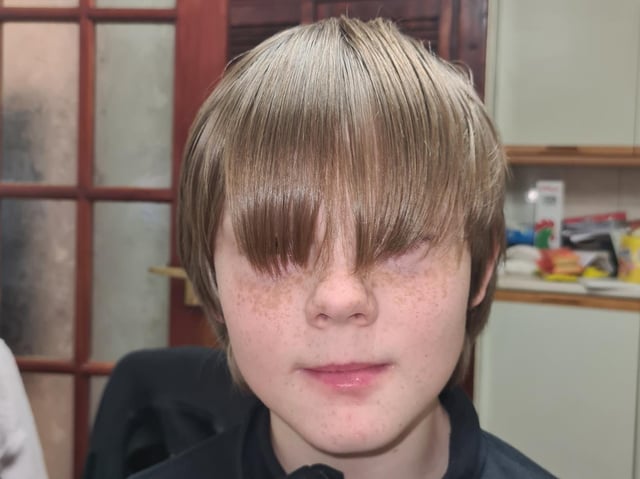 Corey Greenway, before his big head shave fundraiser
After seeing the amazing care the Macmillan Nurses have given to his dad Tony, who has terminal cancer, he decided to brave the shave to raise money for them.
With barbers still closed at the time, it was mum Janet who took the clippers in her hand and shaved Corey's hair.
He has raised the fine sum of £418 and as he had been growing it especially for the event, he had lots to donate to the Little Princess Trust.
Janet, of Duddon Avenue, said: "I don't know what we would have done without Macmillan, we'd have been lost without them. We are so proud of him."