Cleveleys' most prominent pub, the Victoria Hotel, has closed - but brewery says it will reopen
The Victoria Hotel in Cleveleys has closed its doors – but it is hoped it can reopen when a new manager is found.
Watch more of our videos on Shots! 
and live on Freeview channel 276
Visit Shots! now
Known by regulars as 'The Vic', the sizeable pub - on the corner of Victoria Road West and North Drive - called last orders on Tuesday August 1 and has not reopened since.
The closure of this 1930s pub, with its faux ceiling beams and quasi Baronial-style design, will sadden regulars and those for whom it holds fond memories.
However, owners Samuel Smith, the brewery based in Tadcaster, Yorkshire, says the closure is not permanent and it is seeking a new manager to take it over.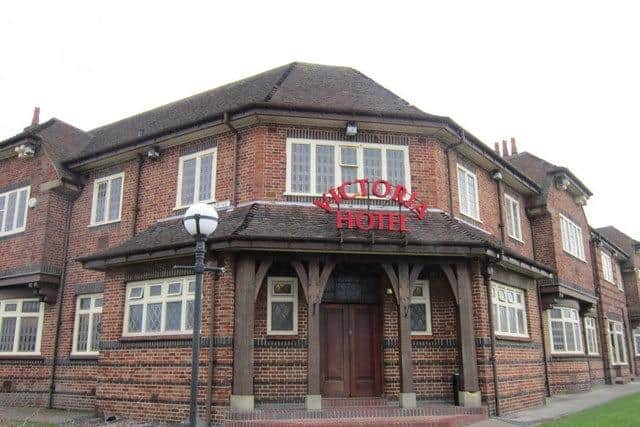 Strict rules
Like many other Samuel Smiths pubs across the country, the Vic brought rang a few changes when new restrictions were controversially introduced by the brewery in 2019.
That year the boss of Sam Smiths, traditionalist Humphrey Smith, announced its pubs would be introducing a ban on mobile phones, TV, music and swearing to boost 'social conversation person to person'.
Noted musician Tony Williams, who was also the former leader of the Conservative group on Blackpool Council, spent many years performing in pubs across Cleveleys, including the Vic, as both a guitarist and bass player.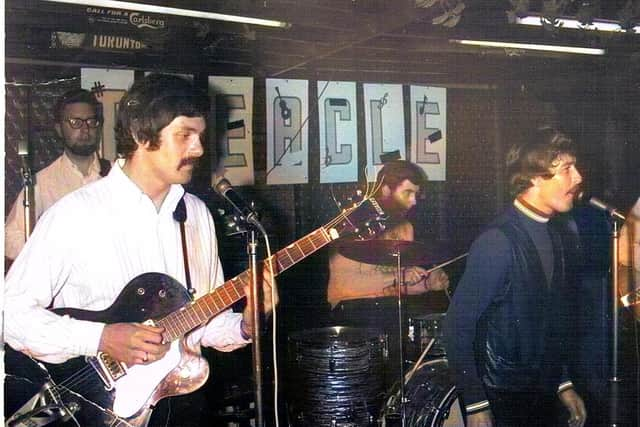 As a musician, he did not agree with the changes brought in at The Vic..
Tony said: "It meant there was no TV, no mobile phones, no background music, no laptops, no standing at the bar, no live entertainment ,no dogs and putting the price of a pint up by £1.
"It was not exactly a 'fun' pub!"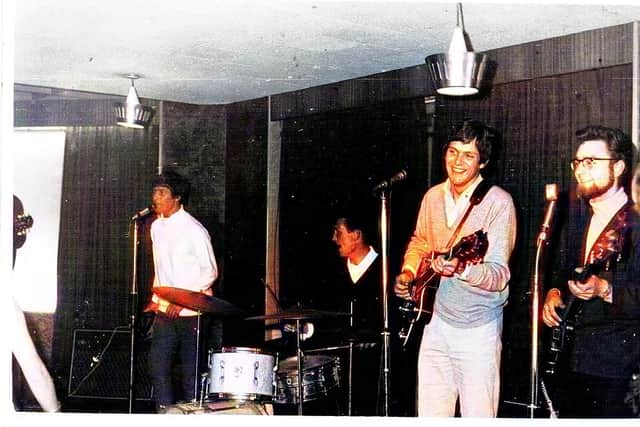 "Back in the 1960's the 'Vic' was the place to be with live resident bands on two floors and the occasional drag act!"
One of the most popular bands at the time was 'Treacle' who had a long residency playing six evenings a week in the main bar.
One of the most recognizable faces in Treacle was none other than Tony himself, who in later years formed Stealers Wheel with Gerry Rafferty and then went on to join Jethro Tull.
Tony remembers his days playing at the Vic and has fond memories including a certain draughty spot.
We had great nights at the Vic
He said: "We had some great nights in the 'Vic' and there was always a good crowd.
"One thing that I never forgot was the 'bullet hole' in the leaded windows of the gents - well, it looked like a bullet hole.
"If you were unlucky to get the wrong spot in the loo the winter, cold air used to blast right in your face.
"It was freezing and if it was raining you could get soaked.
"I went in for a pint a couple of years ago and I was amazed to find the bullet hole was still there almost 50 years later!"
"It saddens me to see any pub closing especially one that has so many musical memories."
A Samuel Smiths source confirmed the pub had closed but said: "It hasn't closed permanently – we are looking for a new manager to run it."