Exclusive:

Cleveleys man Kevin Cornwell released from Aghan prison after Taliban accused him of spying

A Cleveleys man held captive by the Taliban has been released after nine months in an Afghan prison.
Watch more of our videos on Shots! 
and live on Freeview channel 276
Visit Shots! now
Charity medic Kevin Cornwell, 53, had been imprisoned by the Taliban's secret police since January 11 after he was arrested at his hotel in Kabul.
Mr Cornwell, a married father from Cleveleys, had been working in Afghanistan since last year as a lead operations manager for Iqarus, a British-based health firm which assists United Nations missions.
He was arrested along with a number of other Britons including the man who was managing the guesthouse where he lived on the outskirts of the Afghan capital.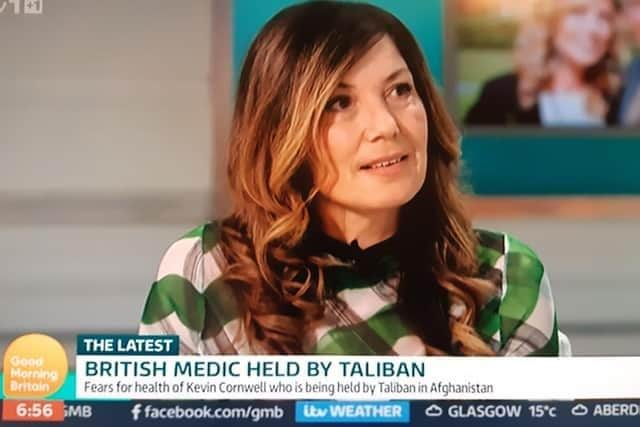 After being held for more than 260 days without charge in a secret prison, Mr Cornwell has been released and was expected to return to the UK on Tuesday (October 10).
Three other British captives – former para-trooper Ian Purchase, 'danger tourist' Miles Routledge and another man – the hotel owner who cannot be named for legal reasons – were also released and are due to fly back to the UK.
His wife Kelly, 48, made a number of media appearances appealing for his release – including Good Morning Britain – and told the Blackpool Gazette in April that she feared her husband might die in custody due to a deteriorating kidney condition.
Kelly said she had last seen her husband on November 7 last year and he was due back on February 12, expecting to have surgery for a kidney condition that month.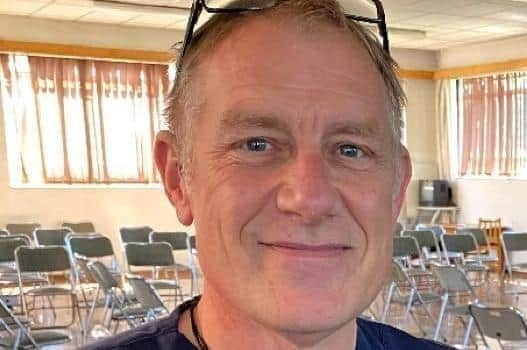 She spoke of her "horror and disbelief" as her husband of 22 years remained imprisoned inside a Taliban prison basement 5,000 miles away.
Mrs Cornwell said: "Imagine yourself, as a family, as a wife and mother and your husband is held in a country across the other side of the world by a foreign intelligence service.
"This man, who is the heart of our family, might die from the absence of medical treatment – not because he committed a crime, but because he cared for people."
You can read Mrs Cornwell's heartbreaking interview with the Blackpool Gazette here.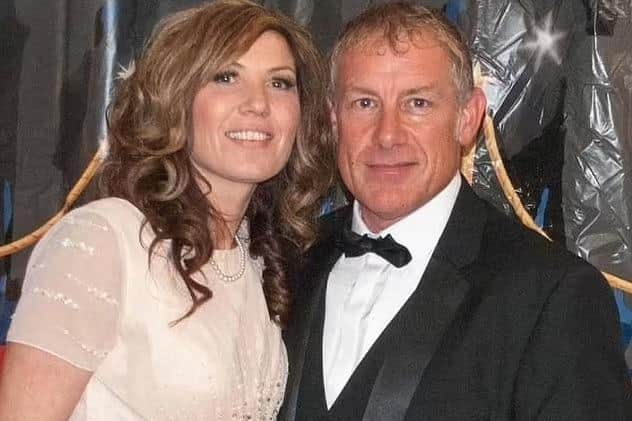 Prior to his release, a desperate Mrs Cornwell said she was considering travelling to Afghanistan to make a direct plea to his captors for her husband's release.
In the nine months he was taken prisoner, the Taliban had permitted Mr Cornwell only a handful of calls with his worried wife.
When asked if her journey to Afghanistan was to seek Kevin's release or to see him one last time, Kelly said: "It's more the latter. I've got no control over this situation, I will never have any control over this situation. I have come to terms with the possibilities of what could happen, and if it's just one last time to see him..."
What happened? Why was he arrested?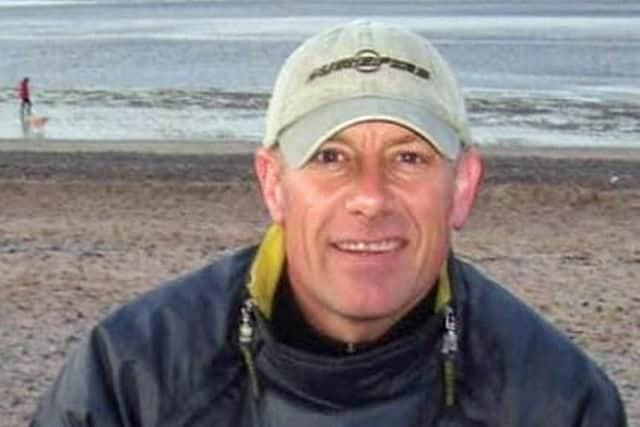 Afghan intelligence agents accused Mr Cornwell of being a British spy after a handgun, satellie phone and a cache of documents were discovered in a safe in his hotel room in Kabul.
The General Directorate of Intelligence (GDI) – the Taliban's intelligence, security, spy and secret police agency – claimed that the phone was a signal jammer and the hundreds of pages of documents were top secret intelligence reports.
They also claimed the handgun was illegal but his family said he had been granted a licence for the weapon which may have become separated from the firearm during the police search.
Scott Richards, a negotiator from the Presidium Network charity who has been helping Mr Cornwell's family negotiate his release, said the documents were standard risk assessments provided to charity staff working in high-risk areas.
The satellite phone was also standard for those working in remote areas, added Mr Richards, who explained the phones are commonly used by charities working in places where telecommunications can be unreliable or non-existent.
British Government apologises to Taliban
The UK Government welcomed his release but said it "regrets this episode" and apologised to the Afghanistan regime for "any violations of the laws of the country".
A spokesperson for the Foreign, Commonwealth and Development Office (FCDO) said: "On behalf of families of the British nationals, we express their apologies to the current administration of Afghanistan for any violations of the laws of the country."
The UK Foreign Office said it advises all British people not to travel to Afghanistan after the country fell into the hands of the Taliban following the withdrawal of US troops in August 2021. Diplomatic relations between the UK and the Afghan regime collapsed in the wake of the withdrawal and Britain does not have any consular contact with the Taliban rulers.
Foreign Office guidance states: "The security situation in Afghanistan remains extremely volatile. There is an ongoing and high threat of terrorist attacks through Afghanistan, including around the airport.
"There is a heightened threat of terrorist attacks in or around religious sites and during religious festivals, such as the month of Ramadan. Travel throughout Afghanistan is extremely dangerous, and border crossings may not be open."