Blackpool's Waterloo Music Bar plans return after closure threat
The owner of Blackpool's popular Waterloo Music Bar is planning a welcome return after the venue came close to folding.
Monday, 5th April 2021, 3:36 pm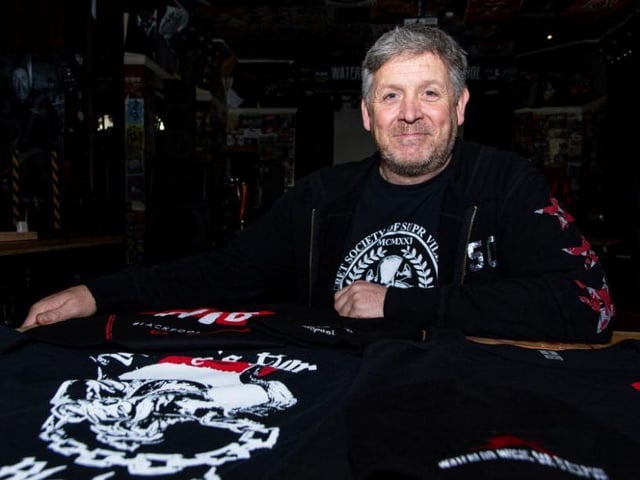 Ian Fletcher, owner of the Waterloo Music Bar
Ian Fletcher says the venue has been newly revamped and, after a series of sold-out gigs are completed in May, it looks set to return to "business as usual" in June.
The Waterloo has also been nominated for two categories in the North West Music Awards, whose judges include New Order's legendary bass guitarist, Peter Hook.
Ian says the fact that he is able to contemplate the 2021 season ahead is down to the magnificent support he has received after the Waterloo nearly went out of business in a torrid 2020.
The Waterloo Music Bar has been newly revamped
The bar, on the corner of Waterloo Road and Central Drive, was in such dire straits because of the Coronavirus lockdowns that it was put on a crisis 'red list' by charity the Music Venue Trust (MVT), which represents hundreds of UK grassroots music venues.
Happily, the MVT's campaign to save the Waterloo, which is nationally known as a magnet for live music, was loyally supported by Blackpool residents and bands from all over the UK.
An incredible £45,000 was raised from a crowdfund appeal and donations from bands, including £8,000 raised from an online gig by Frank Turner.
The venue was taken off the red list by the MVT and now Ian is able to plan ahead.
He said: "We're looking ahead now and the place looks fantastic, I can't wait for people to see it.
"I just want to thank everyone for the incredible support - the residents in Blackpool and the the Fylde coast, the bands and everyone else.
"Without them it could have been all over, these lockdowns have been so tough for everyone.
Ian says he is still hopeful Blackpool and its hospitality industry can bounce back, despite hotels, pubs, restaurants, cafes - and shops - taking a massive hit during the lockdowns.
He said: "I would hope that because it may not be so easy to go abroad this year, Blackpool will be busier than ever.
"We all need a break after the last 12 months!"
He added: "To also be nominated in the North West Music awards is fantastic, it's nice to get that kind of recognition."
Ian's nominations in the event, organised by Red Spot Events, are for Best Venue and Night Time Hero.
The Waterloo returns to live music next month with a series of socially-distanced, 100 capacity-only, sold-out gigs which have had to be rescheduled from last autumn, with Jim Kirkpatrick (Thursday May 27), Gin Annie (Friday May 28) and Blackballed (Saturday May 29).
The bar will stay open after that but from June 21 it will be back to its full capacity of 300.
Despite the upbeat plans, Ian said his business had missed out on Arts Council funding for live venues for the second time.
He said: "It's very frustrating because I know some other businesses have been successful twice and received thousands of pounds."
He said he had been unsuccessful because his accounts had been just one month short of the required data.