Blackpool rapper Young Blood inspired by brave cancer patient Anastasia Ogden to write song, Survivor
A Blackpool rapper has written and performed a new song in tribute to a brave youngster who fought a rare and deadly brain cancer.
Watch more of our videos on Shots! 
and live on Freeview channel 276
Visit Shots! now
Jamie Hardman, 31, who performs under the name Young Blood, was moved after hearing about four year old Anastasia Ogden, who was diagnosed with a brain cancer called atypical teratoid rhabdoid tumour (ATRT) last year.
Anastasia – who is known as Mimi – was a healthy toddler before suddenly being struck down by the illness, a fast growing cancer which causes patients to become seriously ill particularly quickly.
Mimi, who lives in Hailsham, East Sussex, began suffering from dizziness, nausea and severe headaches and was rushed to King's College Hospital in London where she eventually needed 18 hour brain surgery to remove a large tumour.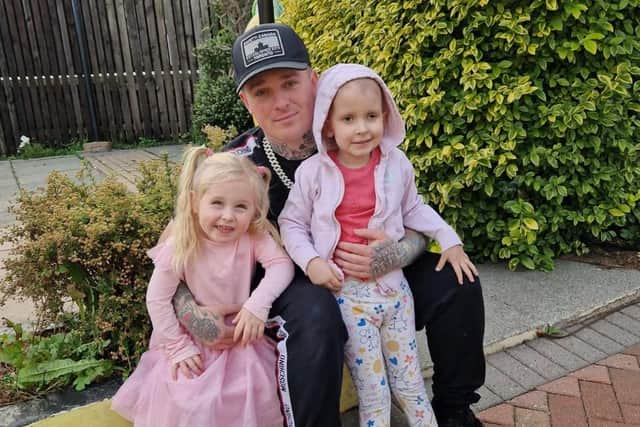 Her treatment included nine rounds of intensive chemotherapy, weeks of radio therapy and several blood transfusions, but thankfully scans this year show the treatment has worked.
Inspired by her story Jamie, a professional carer in the resort, wrote the spoken verses for his new song , Survivor, and sent a file of it electronically to Brighton-based singer Caitlin, who added her singing part and sent it back.
He then put the sing together in the studio and uploaded it on TikTok and it soared to number 2 in the official iTunes rap charts after its release on September 27, now appearing on other digital platforms.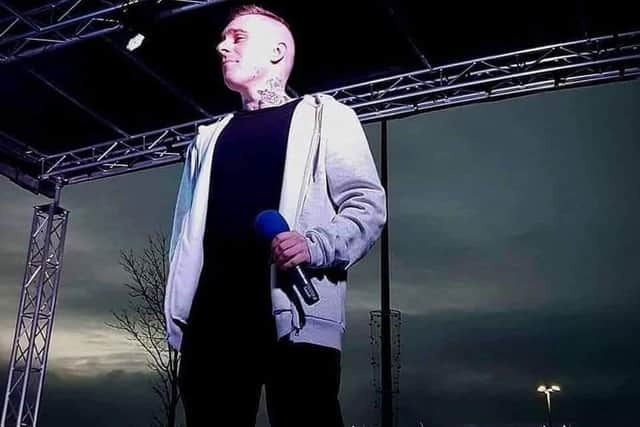 What Jamie said
Jamie, who once featured on regional TV as a potential star of the future, said: "I heard about this family on TikTok and instantly felt connect to their story.
"Mimi is such a warrior and I feel the world deserves to know.
"She has beaten a rare an aggressive type of brain cancer at the age of four, even though all the odds were against her.
"The whole thing just moved me so much I ended up putting some words together and then decided to contact Caitlin about doing a song."
Mimi came to Blackpool with mum Paulina Niemiec and other family members recently, where they spent time at accommodation organised through charity Donna's Dreamhouse.
They were able to meet Jamie in person and thanked him for the song.
Jamie, who has a young daughter, Lucy, added: "It was so good to meet them all in person, it really has been inspirational."
What mum Paulina said
Paulina said: "We aim to get Anastasia's story heard across the UK because not a lot of people have heard about ATRT.
"We hope Mimi's story can give hope to others in the same position.
"We're really grateful to Jamie and Caitlin for their lovely song."