Blackpool music teacher's gratitude to amazing lifesavers following heart attack
A Blackpool music teacher has paid thanks to the medics who saved his life after he suffered a heart attack at home.
Monday, 12th April 2021, 7:00 am
John Shaw, 72, who runs Blackpool Music School and Academy in South Shore, said he can't thank the paramedics and health workers at Blackpool Victoria Hospital enough for helping him.
John Shaw was at his home in Waterloo Road last month when, shortly after 8am, he had chest pains.
He asked his wife to call the doctor but a gas engineer servicing his fire at the time said John needed an ambulance immediately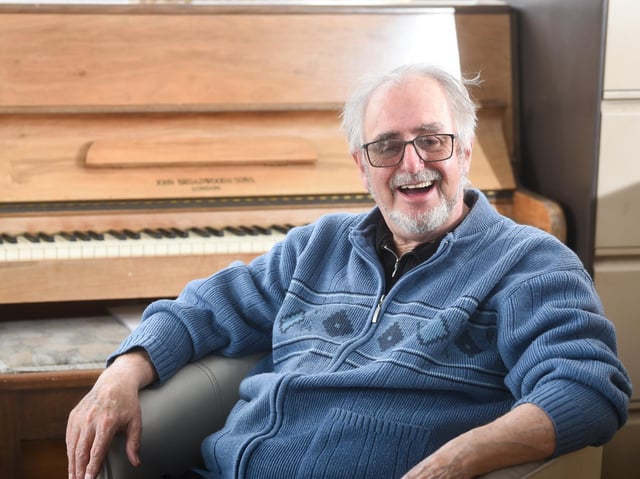 The music teacher has thanked those who saved his life
John said: "My main artery was 90 per cent blocked and, being diabetic, my sugar level was at 35 when it should be around six so I am so thankful to them for their quick work.
"The ambulance took five minutes to come to me at home on Waterloo Road and within two hours I was in theatre having heart surgery.
"I was told had they not got to me in the quick time I would not have made it so I have been given a second chance. If it wasn't for the NHS and the speed they worked on me I would not be here now."
The heart attack isn't the first time John has found himself being helped by paramedics, doctors and nurses.
John Shaw suffered a heart attack at home last month
He in fact founded Blackpool Music Academy in 2006 after he had discovered a love of music following a life-changing event.
A self-confessed workaholic, John had owned three garages and two hotels, and in 2000 he was told that his spine had worn out and he wasn't fit to work again. In 2002, while walking his dog, he collapsed and went to hospital where he had discs taken from his back.
He said: "The doctors told me that I would never walk again and I spent the next eight months in a wheelchair. My world was shattered."
Rather than sitting about feeling depressed, John wanted to make use of his time and decided to learn to play the keyboard, sparking an interest in musical instruments.
With it being the 15th anniversary of the music academy this year, John said he isn't going to let his ill health ruin his plans, though he will be taking a step back from the day-to-day running of the business.
He said: "It's a wake up call where I have to listen to my body. My mind might tell me I am fine but then the body kicks in and reminds me I
"It's actually great that the school is able to continue and we are even taking on a bit more staff now after this pandemic but the heart attack has made me more aware of myself
"My manageress and others at the school are actually taking on a lot of my tasks for me now and I have some what semi-retired but it's great that it can all continue for the foreseeable without any problems."