Blackpool mum's persistent hiccups turned out to be symptom of oesophageal cancer
A Blackpool mum who suffered months of repeated hiccups while eating was diagnosed with a cancer which is usually only found in older men.
Watch more of our videos on Shots! 
and live on Freeview channel 276
Visit Shots! now
Kayla Pennington, who works for Tesco Express in Fleetwood, experienced bouts of hiccups and problems with swallowing for three months last year.
A few days before Christmas, her GP referred Kayla to Royal Victoria Hospital for a camera to be inserted into her throat.
Kayla, 38, was gobsmacked when the consultant immediately announced he could see what he suspected was a large tumour and he believed she had oesophageal cancer.
The consultant and his colleagues had not seen this type of cancer in someone so young previously.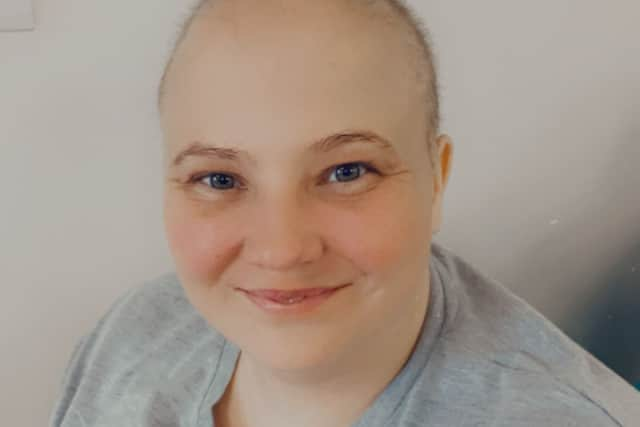 Kayla, who is a single mum, suffered another blow when her best friend was diagnosed with breast cancer the same week.
She faced the agonising task of having to tell her daughter Frankie that both she and her friend would be starting cancer treatment.
Kayla was initially given the news that she might only have a 50 per cent chance of survival due to her age.
Following a laparoscopy, the prognosis improved and her medical team were confident they could successfully treat her.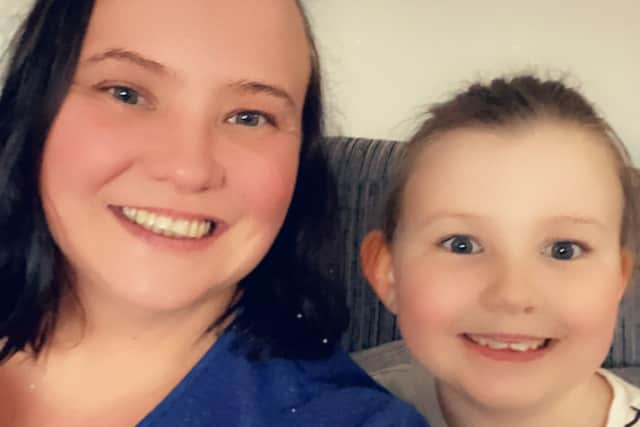 At the start of this year, Kayla had four sessions of chemotherapy which made her beautiful waist-length hair fall out.
Kayla's chemotherapy included the drug docetaxel which Cancer Research UK found could help patients live longer after using it in a clinical trial.
Following the chemotherapy, Kayla underwent major surgery at Royal Preston Hospital to remove the tumour and create a new oesophagus and stomach which involved deflating one lung.
Kayla developed respiratory failure following the surgery and became extremely poorly.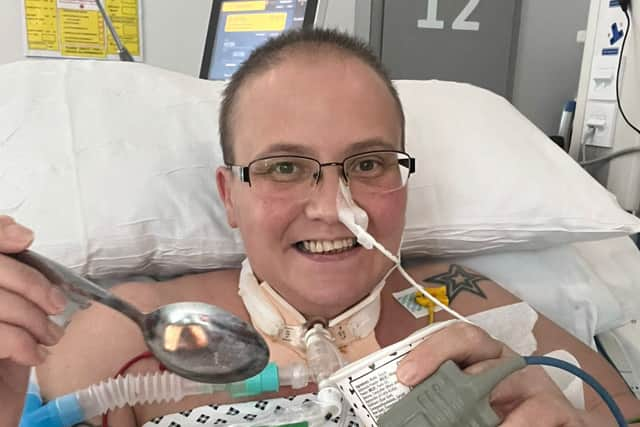 She spent three weeks in the intensive care ward and her family were told to prepare for the worst.
However, Kayla fought back and managed to eat and walk again, allowing her to be discharged just 11 days after moving out of intensive care.
In July this year she felt strong enough to take part in Cancer Research UKs Race for Life event in Blackpool with her colleagues and friends, raising an amazing £1,437.
Kayla, now aged 39, recently celebrated after completing the final course of chemotherapy which she was given as a precautionary measure.
Kayla has been told she is cancer free and aims to return to work at the start of 2024.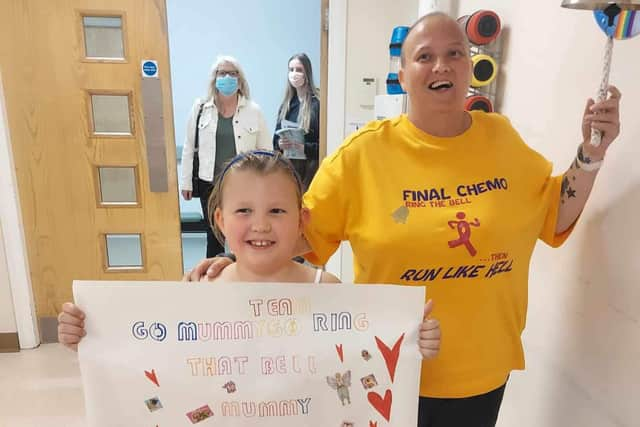 She has lost four stone in weight while being unwell and is now determined to return to full fitness to look after Frankie, aged eight.
Kayla  is now supporting a new Cancer Research UK campaign which celebrates special moments made possible thanks to life-saving research.
The new 'Together We Are Beating Cancer' advertising and fundraising drive showcases the heartwarming moments being made possible for people affected by cancer.
The campaign aims to shine a light on the invaluable impact that cancer breakthroughs have on the lives of people like Kayla to inspire more support.
Kayla said: "There is life after cancer and that's why I wanted to be part of this vitally important and upbeat fundraising campaign to help ensure that the life-saving progress in research can continue and more people like me can make more moments that matter.
"The past nine months have been a complete rollercoaster, but I kept my daughter Frankie in my mind at all times and remained determined to survive to look after her. There were some dark moments.
"But if it wasn't for research, it might be a different outcome."
Oesophageal cancers have poorer outcomes and limited treatment options when compared to other cancer types.
Cancer Research UK spent more than £6m on research into this type of cancer last year.
Their research has shown that oesophageal cancer can be split into three distinct subtypes.
In the future, people with oesophageal cancer could get treatment tailored to their specific type of cancer.
Cancer Research UK spokesperson for the North West, Jane Bullock, said: "Thanks to the generosity and commitment of our supporters, together, we are beating cancer.
"Our research breakthroughs mean every day, people are being diagnosed earlier, have access to kinder and more effective treatments, and some cancers are prevented completely."