Blackpool man's pals save his life after he collapses during football game
Blackpool man John Chamberlain's enjoyment of a gentle football game every week proved a literal lifesaver after pals reacted swiftly when he had a heart attack and technically died.
Watch more of our videos on Shots! 
and live on Freeview channel 276
Visit Shots! now
John, 53, who co-runs the Not Match Fit football sessions in Bispham every week with pal Dave Miller, was enjoying a mixed men's and ladies' match last Thursday (May 4) when he began to feel out of sorts.
As he was substituted eight minutes into the second half, John felt his chest was tight, he was out of breath and had come over dizzy.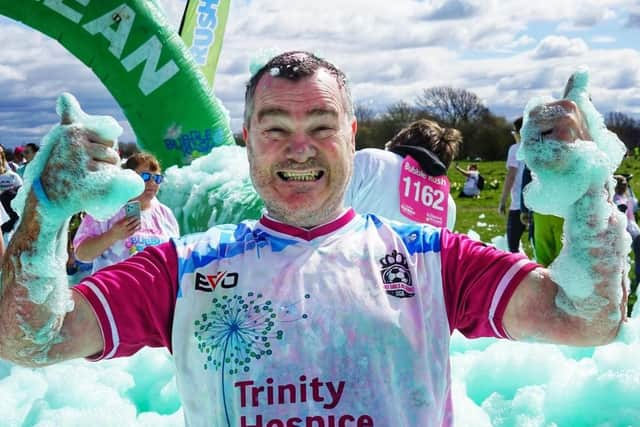 The dad-of-one, who is single an lives on Rosefinch Way, Marton, kicked himself for becoming so unfit.
John, works an an electrician for Blackpool Transport and had not suffered any cardiac trouble previously, recalls leaving the pitch and sitting down before he blacked out completely.
It was the start of a sudden and potentially fatal coronary incident .
They all thought he was joking about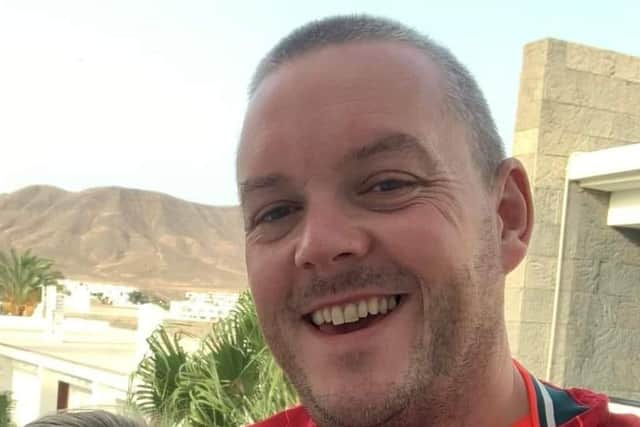 He said: "I'd been doing OK at first but as the match wore on, I could feel a tightness in my chest when I ran.
"I thought I was really unfit and I'd bought a cross trainer recently to get fitter.
"When I was subbed off after the break, I felt dizzy and a bit breathless when I came off and sat down – and that's the last I remember
"Apparently I slumped in the seat and started smiling and snoring and they all thought I was joking about."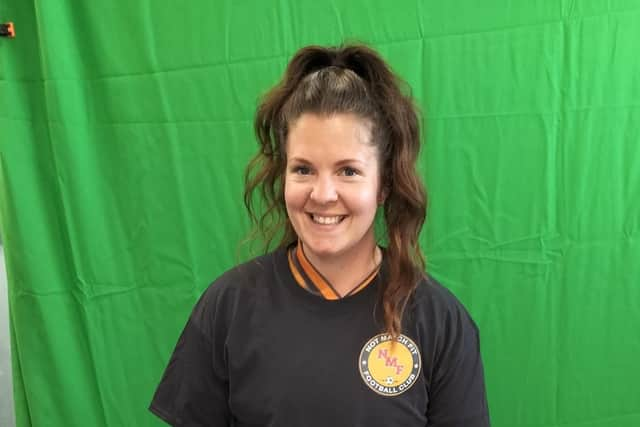 The seriousness of the situation became apparent, however, when John went into a fit and started clenching his teeth and his arm went stiff as he held his chest.
John's pal and club co-organiser Dave Miller was called over and realised to his horror that John had suddenly stopped breathing.
Pals took action to help stricken John
Dave began to administer CPR and was then relieved by Bethanne Bullion, who had some medical knowldge an was able to take over.
In the meantime, another club member Alec Lynott rushed over to the sports centre to fetch a defibrillator, running back with sports staff member Josh Sanderson.
In rapid time, the team had got John's heart going again and brought him back to life, during which time others had phoned for an ambulance.
Paramedics arrived and rushed off to Blackpool Victoria Hospital, which has one of the finest cardiac units in the country.
John said: "I live alone, so if I had had the heart attack at home, before or after the match, I would have died.
"You could say that being part of this football club has literally saved my life.
"I can't thank everyone enough.
"From Dave and Bethanne to everyone at the side of the pitch - and the incredible team ay Blackpool Victoria Hospital's cardiac unit – if it wasn't for them, I wouldn't be here today."
John was able to leave the cardiac unit today (Wednesday May 10) and has been told to take things just a little more gently for the time being.
His club, Not Match Fit, for football players who enjoy a slower pace, meets at Blackpool and The Fylde College, Bispham every week.
The men's teams (12 sides) meet on Monday evenings, the women's teams on Tuesdays and the mixed gender teams on Thursday evenings.