Blackpool hotel guests flee Calypso Hotel after bed bug infestation
Two friends fled a Blackpool hotel after being 'eaten alive' by bedbugs.
Watch more of our videos on Shots! 
and live on Freeview channel 276
Visit Shots! now
Marian Pearson, 60, and Sharon Haslam, 65, were left riddled with hundreds of bed bug bites after a night at the Calypso Hotel in Albert Road last weekend.
The blood-sucking pests had infested their rooms and bed sheets, with the pair having to flee to another hotel the next day.
Marian and Sharon say they were each left with more than 200 bites on their bodies, causing nasty rashes to spread across their arms, legs, feet and faces.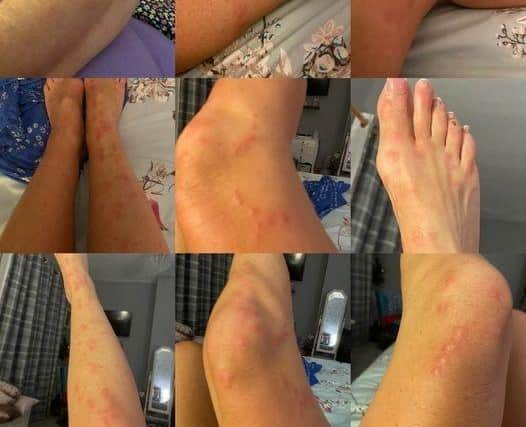 "I've been to loads of destinations holidaying abroad, from India to Australia and Mexico – as well as plenty of hotels in Blackpool – but I've never experienced anything like this," said Marian, who has been prescribed antibiotics and a cream to help her heal.
Marian was horrified to learn that other guests were bitten just days earlier, but the hotel had stayed open and continued to take bookings.
Marian is now seeking a refund from the hotel, whose manager told her to get in touch with Booking.com if she wanted a refund.
She has also reported her concerns to Blackpool Council, whose environmental health officers visited just last week to investigate reports from other guests.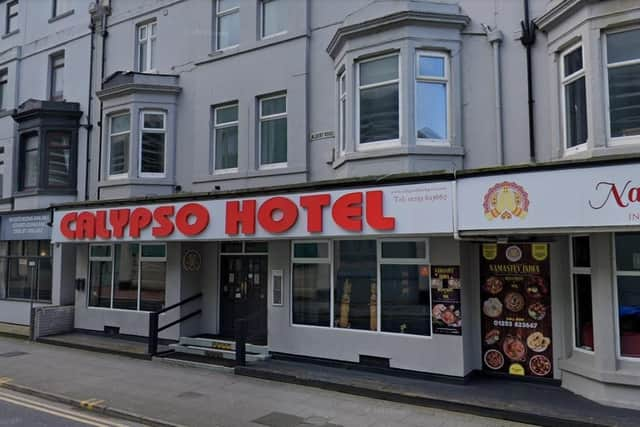 The Calypso's director, Prasad Purandare, 41, said the hotel has had a number of complaints about bed bugs and always hires a specialist pest control firm to deal with any suspected infestations.
Just last week, the Council visited the hotel but Mr Purandare said environmental health officers found no evidence of bed bugs on that ocassion – despite a number of recent complaints from guests on Tripadvisor.
Blackpool Council have been approached for comment.
"The hotel literally made my skin crawl"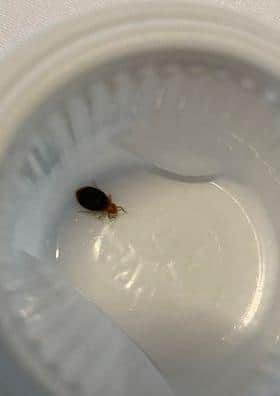 One visitor, whose family also fled the hotel last week, said her children woke up covered in bite marks.
"This rundown bug infested hotel literally made my skin crawl," she said, just days before Marian and Sharon arrived for their stay.
Sharon says she was 'appalled' the hotel had continued to welcome guests in the midst of a suspected infestation.
She said: "Our room was absolutely infested with bed bugs. We both had over 200 bites and have been prescribed antibiotics because of their severity.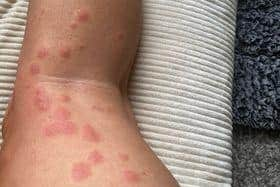 "We actually took a live bed bug to show the duty manager and was told we could claim a full refund on our stay. We left the next morning and found somewhere else to stay.
"Then after reading several reviews we found this has been going on as far back as two years, with the most recent report only two days before our stay. And these infestations were all in different rooms too.
"We just think it's appalling that they let people stay knowing they will emerge from their rooms with these appalling bites."
Marian added: "The place needs closing down. The worst part is they knew when we booked it was infested, as on the reviews the week before they had several families making complaints about this same thing, some with children."
What does the Calypso Hotel say?
The hotel's director, Prasad Purandare, said: "We have had a few complaints about the bug issues. We take any complaint regarding bed bugs very seriously and deal with it immediately.
"Most of the time customers complain just to get refund. A few weeks ago we had two rooms complaining about the same and when we checked with a UV torch no evidence was found.
"I believe same customers complained to Council and we had a visit from two EHOs (Environment Health Officers) on September 7, 2023.
"They found no evidence of that in the rooms either.
"Whenever we get any complaint regarding bed bugs, we use Death to Pest company to get the room treated.
"Any room with complaint gets treated in three ways...1. Vaccum and steam at 100 degrees, 2. Chemicals by Death to Pest and 3. If Death to Pest advise, we change everything from flooring to beds, mattresses and curtains.
"We have been advised by Death to Pest to use heat treatment and have ordered a commercial pest control heater that holds room temperature over 50 degree celsius.
"We can only get the rooms and public areas treated as and when it gets reported to us."