Blackpool Council extends consultation period for Grange Park social housing development following complaints
Blackpool Council has agreed to extend the consultation period for the planned development of two large social housing estates in Grange Park after residents complained it was too short notice.
Tuesday, 6th April 2021, 3:45 pm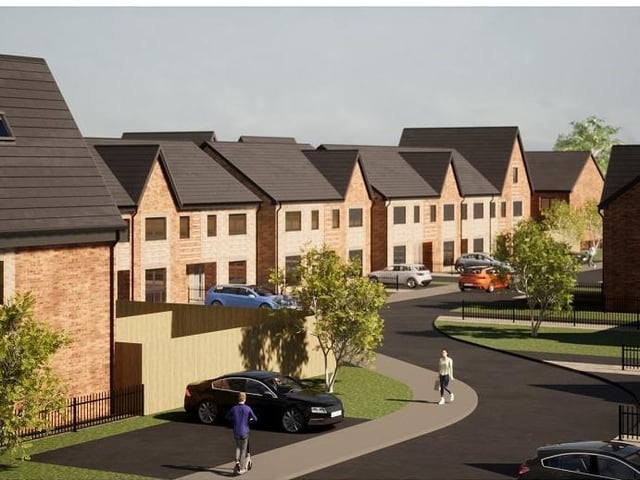 Blackpool Council's plans for how the new development might look
The authority announced its plans to build 101 affordable houses and a retirement apartment complex on two vacant sites off Chepstow Road and Dinmore Avenue last week, giving residents just a few days to respond.
One Grange Park resident, said: "They only released the consultation on Friday and it closes tomorrow. I have had loads of messages asking why it's such a short consultation period, some residents don't think it's fair as residents who are not on the internet can't have their say."
Following complaints from members of the public, Blackpool Council has decided to extend the consultation - which would have closed tomorrow - until April 16,
Coun Neal Brookes, Cabinet Member for Housing, said: "In normal circumstances we would hold a public consultation event over two or three days to allow residents to view the plans and let us know their thoughts. Unfortunately due to the current Covid restrictions this isn't possible. We absolutely want to have the community involved and we've been delighted by the level of response so far.
"As an alternative to a face to face event we moved the consultation online and proposed to keep it open for six days. In addition the plans were on display in the window of @thegrange. There have been thousands of visits to the web page and we've received almost a hundred comments. We appreciate all the feedback and really wish we'd been able to talk through the plans in person.
"In light of the roadmap changes, that have just been confirmed for next Monday, we have decided to extend the consultation to April 16. This will allow people without access to a computer to use the library @thegrange when it reopens next week. Staff will be on hand to assist anyone who needs help using the computers.
"Following the consultation closing we will publish responses to the most common queries before the planning application is submitted. Residents, will of course, will be able to have their say at this stage as well."