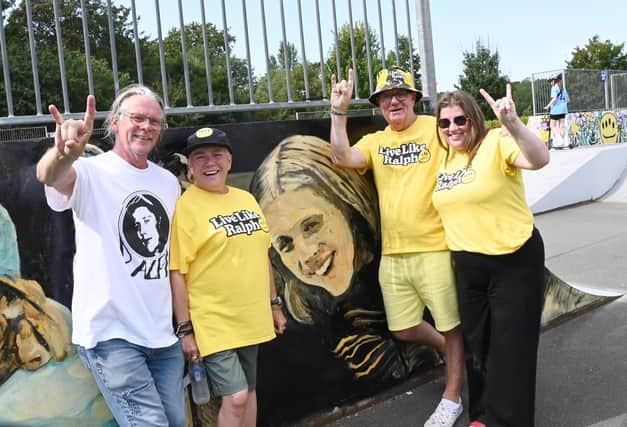 12 pictures as fun day in memory of late skater Ralph Roberts raises £7,000
A day of fun in memory of a Lytham skater and artist who died aged just 26 raised an estimated £7,000 for a charity established in his name.
Published 4th Sep 2023, 15:52 GMT
Updated 4th Sep 2023, 15:59 GMT
The RalphFest event at Lytham's Park View 4U playing fields was held in tribute to Ralph Roberts, who died of sarcoidosis, a rare throat condition, in 2021.
His family have set up the charity LiveLikeRalph in his memory. It supports young skaters with facilities and equipment and the £7,000 is the biggest amount raised at a RalphFest yet.
The day at Lytham included skating, art and music as well as refreshments and merchandise and was followed by another tribute event at Blackpool's Stanley Park the next day, attended by some of the UK's top UK skaters including Logan Wilkinson, Seth Hendrix Wilson, Moody Seed and Liam Noonan.
"Thanks so much to everyone who came along and especially to all the volunteers who gave their time and to Kaylieigh from RealSkate Northwest, whose free skating lessons proved very popular," said Ralph's dad Neil Roberts.
"LiveLikeRalph has a close connection with RealSkate as they provide skateboarding lessons locally in a safe environment from a qualified coach. Lessons can be booked direct at www.realskatecarrd.co
"We are delighted with the amount raised and the support is very much appreciated."