The germs on your water bottle… | Jack Marshall's column
Water is important. Google 'how much water should you drink every day?' and Google will return 2,310,000,000 results, reflecting the inherent obsession with water pre-programmed in our cells. Cells, which as it goes, are mostly water - of all the mind-bending wonder and biological merriment which comes together to create the brain and heart, 73% is water.
Watch more of our videos on Shots! 
and live on Freeview channel 276
Visit Shots! now
But, like all things, our hereditary monkey-brain need for water has failed to escape the black hole of capitalism. The global reusable water bottle market is now worth over £7bn, with some of the all-powerful market's most popular bottles fetching eye-watering prices. Far from mere receptacles for one of life's requirements, they're glitzy status symbols.
The must-have eco-accessory, sporting a fancy water bottle is about style, about proving you're health-conscious, and about signalling that you care about the environment and the climate crisis enough to forgo single-use plastics. They're like a bag-for-life, only for the TikTok generation who don't do weekly Big Shops yet. Even Kim Kardashian has one.
Staying hydrated at all times is practically a competitive sport, with water accessible at all times. There's even an ultra-smart, £180 bottle which can keep your H20 pleasantly chilled and which knows what temperature to keep your tea at on the market (our mind-bendingly wealthy Prime Minister has one). These days, it's all about constant water-guzzling.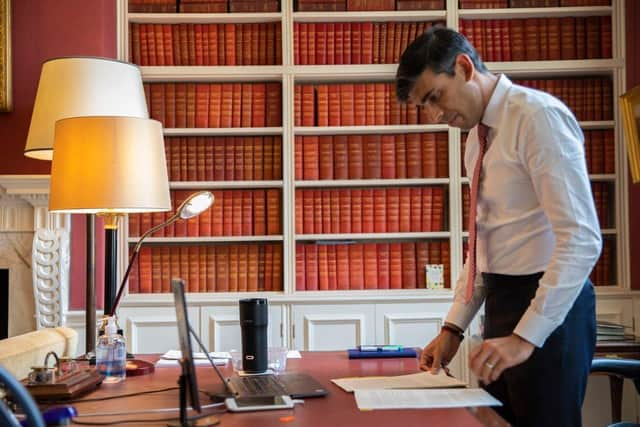 But biology isn't one to take this capitalism onslaught lying down. It's been revealed that reusable water bottles contain up to 40,000 times more germs than your average toilet seat, making that perpetual sipping motion seem a smidge stomach-churning. If you ever feel self-righteous mid refreshing glug, just remember what you're wrapping your lips around…
Thankfully, the study has an effective solution for any perturbed germaphobes who have been stirred uncomfortably by such a grubby revelation: to prevent a deluge of bacteria sloshing into your gullet, one simply has to wash their bottle thoroughly, with warm and soapy water, every single day. Upon reading this, all I could think was 'no chance'.
I'll stick to the (rather less scientifically) tried-and-tested method of merely giving my bottle a perfunctory rinse under a cold tap, thanks. Germs be damned, I'm already saving the planet with my six-month-old Evian bottle.