The futility of calling a help centre… | Jack Marshall's column
In everyday life, there are some pretty unpleasant places one can find themselves. In traffic on the way to the airport, for example. Or on the toilet with only two sheets of Andrex. In Birmingham. These are undeniably bad situations, characterised by an overwhelming desire to not be in them anymore.
Watch more of our videos on Shots! 
and live on Freeview channel 276
Visit Shots! now
But arguably the most unpleasant everyday place one can find themselves in is on the phone to a help centre. This is because such a call requires something in life to have gone so catastrophically wrong that pleading with Google is useless, the stickiness of the situation so dire that subjecting yourself to infuriating looped hold music is necessary.
This is the tragic quagmire I found myself in recently, patiently waiting as Johannes from Argos' South African held desk division put me on hold again. Now don't get me wrong, I hold no anger towards Johannes: he's just doing his job, sticking diligently to the script, and earning a living. My ire was reserved for his Argos overlords.
And I harboured a considerable amount or ire. This was because a mattress I'd ordered was missing a bit, namely another 10cmx135cm of mattress. Confused? So was I. But this was the baffling reality on a recent Saturday morning: the supposedly standard-sized, double mattress I'd ordered, picked up, and lugged upstairs was simply too short for my bed.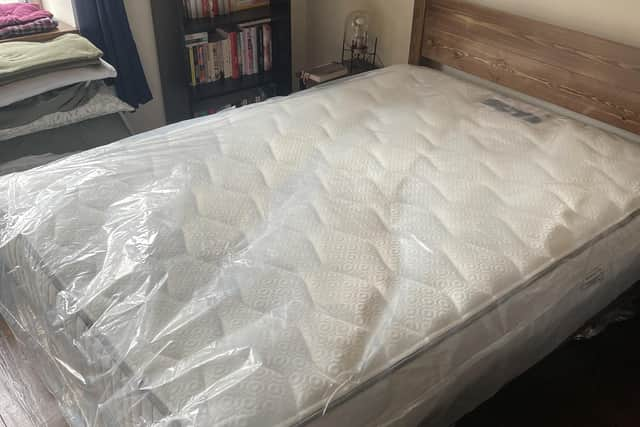 Now, you probably have a similar first question to my first question: how? The short answer is 'no one knows'. Not even Johannes knew. The mattress was listed at 190cm long but measured in at 180cm, leaving a considerable gap at the end of my bed through which sullen-looking slats were patently visible. As you can imagine, the hold music was beginning to get irritating.
In the end, Johannes advised me to roll up the mattress, now expanded to three times the size of the vacuum-packed thing I'd bought, and take it back to the store. I pleaded for a delivery van or some kind of mobile returns service to no avail. Sighing, I forced the thing into the Fiesta and all but abandoned it at the Argos in-store helpdesk. Sometimes, calling the help centre isn't about problem-solving, it's an admission of defeat.