Random takeaway add-ons to reach the magical delivery threshold… | Jack Marshall's column
Chicken shawarma kebab with donner meat and lamb tikka on garlic naan with hot sauce, and salad - add to basket. BBQ base meat feast 12" pizza with extra jalapeños and thin base - add to basket. Large cheesy chips - you know the kind, those with the half-melted plasticky-white cheese placed, half-melted, over them. Add to basket.
Watch more of our videos on Shots! 
and live on Freeview channel 276
Visit Shots! now
Total: £15.30. You go to click order, reveling in a sense of giddy anticipation and pure, unbridled excitement at the prospect of all those oily calories, carby mouthfuls, and wet meats. But a warning flashes up. Minimum delivery spend: £20. Your meals have failed to meet the threshold. There's a pause.
Collection is out of the question; half the reason why you've decided to splurge on a takeaway is because you've had three beers already and have well and truly got the flavour. There's nothing for it: you simply have to reach that magical £20 ceiling to free your grub and beckon the delivery driver to your doorway. And you must do it by any means necessary.
You begin to curiously peruse some of your local takeaway joint's lesser-known menu segments, places you never visit. Sundries, extras, starters, sauces, desserts, drinks, sides. You scroll past a torrent of chicken wings, aioli, bhajis, shashliks, three-litre bottles of Lilt, and tubs of Ben & Jerry's that require you to take out a mortgage to purchase them.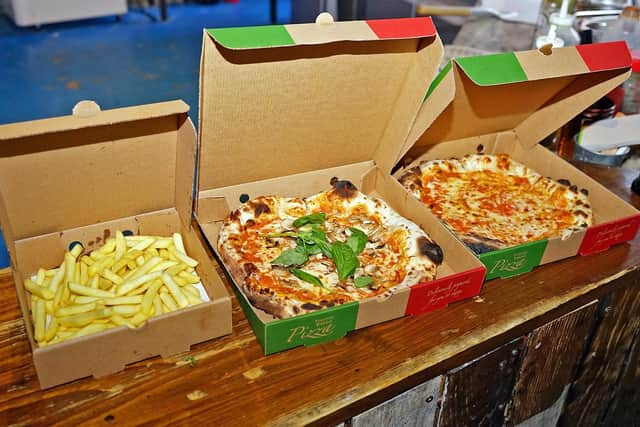 You try to rationalise: right, you think, I'm having a kebab and my mate's having a pizza. We've got chips to share, so we probably don't need another hefty box of carbs. But, then again, there's keema rice right there for £4, so we could have half-and-half chips and rice. But the Chinese curry sauce is only 60p, so that's not enough. Back to the drawing board.
You toy with the idea of getting 12 spicy chicken wings with blue cheese sauce or 15 poppadoms and mango chutney to pensively munch on after you've already made yourself too full. You make up the shortfall with some saag aloo you can eat the day after and click order, magical £20 threshold met. Then you notice they've added a £3 delivery fee anyways.