Man vs Food: The art of supermarket shopping belt-building | Jack Marshall's column
A punnet of strawberries led the charge, an immediate red flag. Following closely, looming ominously over the soft fruit, was a dense pork shoulder, mounds of sinew straining against tightly coiled string. Then came a multipack of own-brand mini cheddars, each cheesy disc already all but crumbling under the clinking bottles in pursuit.
Watch more of our videos on Shots! 
and live on Freeview channel 276
Visit Shots! now
Rather than being pointed steadfastly forward and securely meshed-in by the odd bag of wonky onions or carrots, the jiggling bottles of chardonnay had been - ludicrously - placed horizontally to the shopping belt. Each mechanical jolt of rubber whiplashed them back and forth, the metronomic crack of glass on glass ringing across the aisles.
This was a shopping belt constructed with a criminal disregard for reason and sanity. Surveying the strewn piles of detritus that constituted this psychopath's weekly Big Shop, I felt despair. I don't hesitate to tell you that I'm a connoisseur of shopping belts, a master of the domestic craft of belt-building. This effort was an insult.
The art of shopping belt-building can be boiled down to one simple but crucial law of physics: heavy sturdy things crush light brittle things. When let loose in a bag for life, a hefty pack of 5% beef mince will leave vicious welts in your fuzzy-skinned peaches, an inelegantly-placed four-pack of baked beans can decimate a stack of Jacob's Crackers in seconds.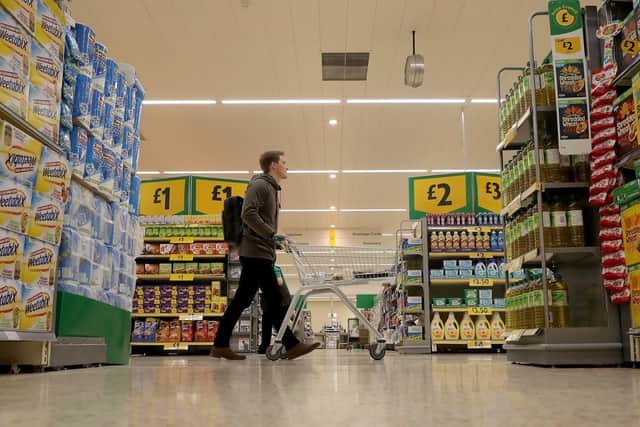 The more violent everyday items - sharp-edged plastic trays of chicken breast, obdurate tins of chopped tomatoes, gloopy four-pint bottles of milk - must be banished to the bottom of shopping bags in order to nullify their burly threat to your basket's more prim and delicate items - bruisable bananas, yoghurts with pierceable foil lids, airy cupcakes.
Because they need to reside in the depths of your bags, the huskier products have to be organised at the front of the belt, ready and waiting to be scanned first so nothing impedes their descent. Drop a particularly chunky swede on a bag of watery mozzarella and it's clean-up at checkout three. So you understand my distress at the deviant's haphazard belt.
Thankfully, a modicum of sense reigned: bringing up the rear of his haul was a small carton of eggs.