Letters - Thursday, May 6, 2021
Let's think of our future generations
Thursday, 6th May 2021, 3:45 pm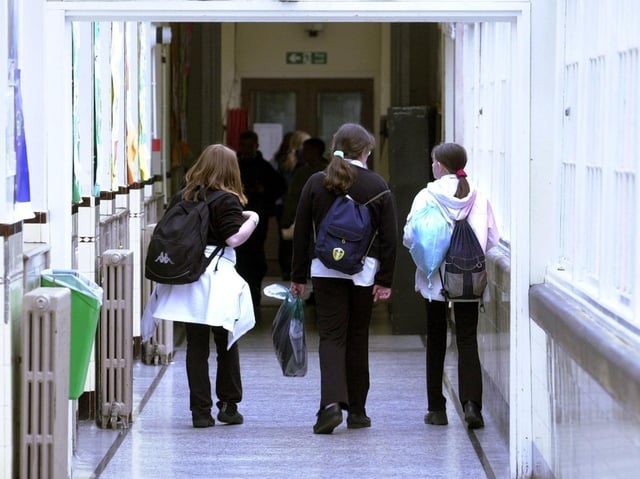 Pupils
Although Silent Spring and Limits to Growth were published 50 years ago, national and local governments have yet to get the message.
Hence, governments are persuing policies which will wreck the planet and our grandchildren's future.
I hope that young people realise they have been stitched up and use their vote wisely at the forthcoming elections.
I hope older people will not just vote in their selfish interest, and use their votes for their children and grandchildren.
All of our Prime Ministers and Chancellors have enjoyed free university education but today's youngsters graduate with £50,000 or more of debt.
Student loans were introduced by Labour and tuition fees were trebled by the Conservative-Lib Dem coalition. The Green Party would abolish tuition fees.
Conservative Chancellors have failed to balance the books this century and last year our Chancellor dumped £4,000 of debt for every man, woman and child in the country on future generations.
Our Government is incapable of thinking long-term and restructuring the economy to be ecologically sustainable by creating millions of Green jobs.
By building more roads and more business premises, plus houses in the Green Belt, the consequences are obvious.
There will be more carbon emissions, more global heating, heavier rainfall, faster run-off and more flooding.
Green thinking is to recognise the interconnections of all aspects of life and build a people-centred economy which keeps inside ecological limits.
Election leaflets came too late
I have a small gripe to air with our political parties.
I have a postal vote because I am a senior citizen.
When the postal vote arrives, it says on the front, "complete straight away". This is because it needs to be received for counting by the election date.
Not all of the electorate make up their minds about who to vote for without reading about the candidates in the leaflets put through our letterboxes.
Finding out about all the available candidates online is a tedious business and not all of us have computers.
Only one party sent us a leaflet before the postal vote arrived. I received another leaflet on Sunday, May 2.
If I posted my vote on Sunday, it would be collected by the post office on Tuesday, May 4. and may or may not arrive in time to be counted for the election.
I would imagine that a town like Garstang has a lot of postal voters who diligently posted their ballot paper before this weekend. Today's leaflet had no email address for me to report back my concern about it being too late to ask for my vote.
However, this matter is one for all political parties to address.
I am very much a floating voter, so my appeal to all parties is if you would like me to vote for you, tell me what you are offering to do for our community BEFORE I vote.
Urgently looking for Karen and Lorna
As a matter of urgency I am trying to find my daughters whom I've not seen for some years.
They are Karen Broadbent born June 1967 and Lorna Broadbent born October 1969, also Jack Barker my stepbrother.
They lived, or still live in Blackpool. Geoffrey Broadbent, my brother some years ago ran the Morotovia Hotel at North Shore.
Any recordings of Great Expectations?
May I through your column ask if any of your readers remember the stage production at the Grand Theatre from November 26 1973 through until December 1, 1973 of a dramatic musical entitled Pip after Great Expectations?
The music was by Blackpool Tower organist Ernest Broadbent, with a libretto by Frank Stephenson, produced by John Shedwick, musical director Dennis Seener and choreographer Jean Preston.
It starred, amongst others, Blackpool's very own Jacqueline Veazey, an operatic singer who sang with the Gilbert and Sullivan D'Oly Carte Opera Company, and who took the leading role of Miss Havisham.
I am trying to find out if there may be either an audio or VHS film recording of this production. Anyone with any information of this would they be so kind as to contact me on 01204 529939 or email me on [email protected]
Thanks for reading. If you value what we do and are able to support us, a digital subscription is just £1 for your first month. Try us today by clicking here