Letters - Monday, April 19, 2021
Fighting back against the phone scammers
Monday, 19th April 2021, 3:45 pm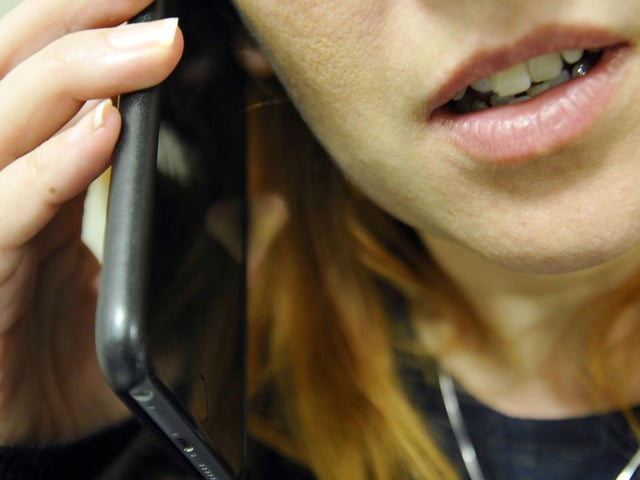 Fighting back against the phone scammers
While I have every sympathy with Ann (LP Letters, April 13) over phone scammers, unfortunately the solution does not lie entirely at the doors of phone companies. The whole aim of scammers is to get as much profit as possible from those whom they defraud. In doing so, one element is expenses. They use the latest technology to keep down their 'phone' bills.
That technology is Voice over Internet Protocol (VoiP or VoIP) where their phone lines are actually the internet and while they may pay a broadband provider, they rarely have any phone line costs or indeed call costs.
As mentioned in my previous letter, the scammers also tend to use VGPN (Virtual Geographic Phone Numbers) to hide from where they are calling. I mentioned one example of the scammers using a 0203 phone number and thus appearing for it to have come from London when it could have come from any office in the world. They are able to use this trick as they sweep up unused/unreleased numbers from phone companies throughout the world. These exist so that anyone having a new phone line installed in, say, their newly built home will then be assigned a new number without having to wait until a line becomes available. With the increasing use of the mobile/smart phone, people are ditching home phone lines altogether. The more savvy are even switching to VoIP to get virtually free phone calls, as you pay no line rental charge and for as long as you want! The hidden cost? Well, one does have to have a smart phone!
Thus, Ann, your solution is not so simple. Indeed, while phone companies are trying to trace the scammers, this too comes at a cost to initially these bodies and regrettably then either their customers or tax payers. There are a number of ways, however, we can all do to fight back against the scammers and that is, if you get a scam call or suspect it to be so just keep the scammer on the 'phone' for as long as you can, but do NOT reveal any details about yourself. Take a note of the phone number and jot down some notes, for example, who is calling, about what, and anything else which may be relevant, and then report it to either Action Fraud or [email protected]
I know that some of this may go against 'official' advice, which is to simply put the phone down, but this method has been shown to take time to work in that the scammers will persist for a few times. My method stops a repeat call there and then as they know it wastes more of their valuable time and time to them is money. Usually what happens is that THEY cut off rather than me. However, do beware of the reverse call charge scam that they may also use, whereby, it is you who is paying for the call.
One last piece of advice – and some offer this service for free – and that is, if you report the number to the phone company, they can usually block the number or you can do it yourself with a phone blocker device or even a phone which has this facility built in, though you may have to subscribe to Caller Display services offered by your phone company.
Readers of the Blackpool Gazette may not be familiar with the name of Sir David King but he is a former chief scientist who said recently that Boris Johnson's Government "really smells of corruption".
Sir David is alarmed by the way in which public money is being diverted to private companies without due process and in particular the privatisation by stealth of the NHS.
He pointed to the success of the vaccination programme carried out by the NHS compared with the abject failure and colossal expense of the test and trace operation carried out by private companies.
Sir David rejects the argument that the Government had to act quickly to counter the pandemic and was thus forced to ignore normal procedures.
He says that the Government is using the crisis to privatise sections of the NHS (with the eventual aim of privatising it completely) when just a fraction of this money going to public services would achieve far better results. He has also pointed out that democratic processes are being ignored.
What the UK is now living under, says Sir David, is a "chumocracy", a group of cronies enriching themselves at the expense of the weak, the sick and disabled.
He is quite sure that this "has not been an accident.
"This has been the plan and the audacity has been amazing."
I am doing research into my family tree.
I am looking for family members with the surname Campbell.
In particular I'm looking for the Campbells that were originally from Glasgow – brothers Francis (Francy), Thomas, William, John and Joseph. There were also several sisters – Jeannie, Lizzie, Lilly, Sarah, Willemina, Mary (May), and Catherine.
Their parents' names were Francis and Sarah. Sarah's maiden name was Fitzpatrick.
They were possibly visiting or living in or around Morecambe and Blackpool in the 1930s and possibly visiting Preston at this time.
They would have been in their 20s.
I believe Francis got married in Blackpool in the 1940s when he would have been in his 30s.
Were you related to these brothers or sisters? Did you know any of them?
Any information would be greatly appreciated.
Please send replies to me at: Long Lost Family
It is only after the death of noted individuals, Prince Philip being the latest example after Captain Sir Tom Moore, that you appreciate the wider service of the 'wartime generation' and their sacrifices on our behalf.
I do hope, as a lasting tribute to both men, we can find a way, as a society, to uphold the values of the Second World War generation as the number of veterans, and eye-witnesses, ebbs away.
Thanks for reading. If you value what we do and are able to support us, a digital subscription is just £1 for your first month. Try us today by clicking here
https://www.blackpoolgazette.co.uk/subscriptions