Extreme dieting can be dangerous but not for Cillian Murphy
Eating a variety of nutritious foods in proper portions is important for everyone's health. However, intense dieting or rapid weight loss can be dangerous by depriving the body of essential vitamins, minerals and fuel.
Watch more of our videos on Shots! 
and live on Freeview channel 276
Visit Shots! now
Cillian Murphy is no stranger to transformation. The Irish actor previously did the same as he underwent dramatic physical changes for roles in the past. The fans saw him in perfect shape for his portrayal of Batman villain Scarecrow in Christopher Nolan's Dark Knight trilogy.
Cillian Murphy - Peaky blinders hero - took his transformation to the extreme for his latest role as J. Robert Oppenheimer in Nolan's upcoming film Oppenheimer. The actor lost a significant amount of weight to resemble the gaunt and haggard physicist who led the Manhattan Project.
Murphy's weight loss became a subject of much discussion and debate. Some netizens & fans praised his dedication, while others have expressed concern about the potential health risks of such extreme dieting. Along with whether his example should be set as a standard for losing extreme weight!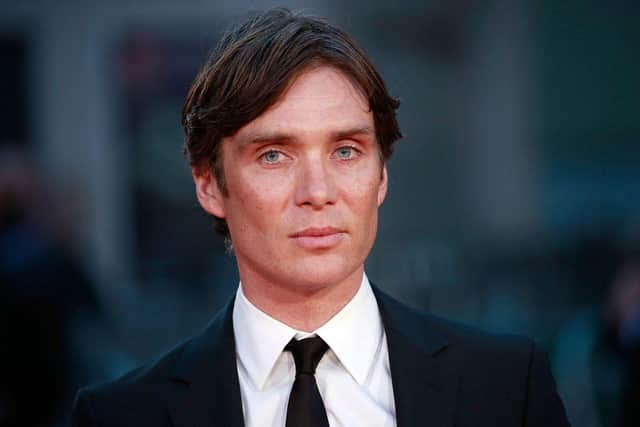 In a recent interview, Murphy spoke about his routine and the exact process of losing weight for the role. He said that he worked with a nutritionist to ensure that he was doing it in a healthy way.
"I was very careful about it," Murphy said. "I didn't want to do anything that was going to be harmful to my health."
With his statement he discussed how important it is for anyone to take these things seriously and not experiment anything on their bodies by themselves.
Murphy also said that he found the experience to be "challenging" but "rewarding."
"It was a very physical transformation," he said. "But it was also a very emotional one. I learned a lot about myself and about the character."
While Murphy's weight loss may be admirable, it is important to remember that extreme dieting can be dangerous. It can lead to a number of health problems, including malnutrition, muscle loss, and even death.
If you are considering extreme dieting, it is important to talk to your doctor first. They can help you determine if it is safe for you and can provide you with guidance on how to do it safely.
Your doctor, nutritionist or dietitians will ensure you only lose weight without making yourself weaker. It is extremely important to follow the guidelines of a specialist and use tdee calculator along with following a proper diet plan.
In Murphy's case, it is clear that he took the necessary precautions to ensure that his weight loss was not harmful to his health. However, it is important to remember that not everyone is as fortunate. If you are considering extreme dieting, it is important to weigh the risks and benefits carefully.