Wolf review: Juliet Stevenson is great in this cop drama-horror-comedy, but forcing three into one doesn't always go
The BBC must be looking to provide value for the licence fee these days, as a new series arrived which gave us three dramas for the price of one.
Watch more of our videos on Shots! 
and live on Freeview channel 276
Visit Shots! now
Firstly, you have what seems to be a bog-standard police procedural, as copper Jack Caffrey (Ukweli Roach) attempts to solve the mystery of how two teenagers in rural mid-Wales ended up being gruesomely murdered some years earlier.
Then there's a strangers-in-the-house torture porn horror, as the affluent Anchor-Ferrers family are terrorised in their own home by a pair of mysterious intruders.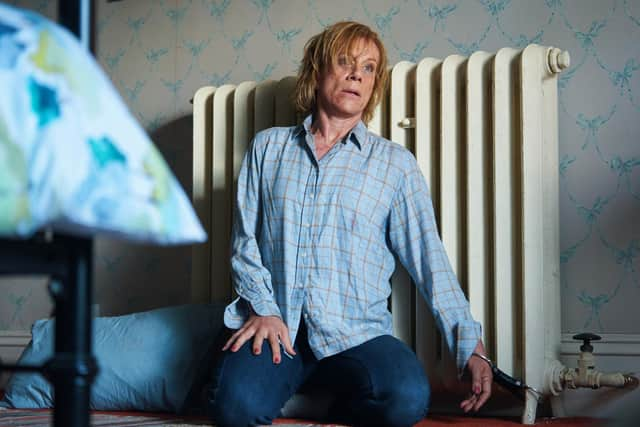 Finally, there's a bit knockabout comedy, as the two intruders – Honey (Sacha Dhawan) and Molina (Iwan Rheon) – trade banter which gets increasingly manic as the series progresses.
All three of these genres mash together uneasily as the plotlines – which start off loosely strung together – gradually get knottier and more tangled.
Not having read the Mo Hayder novel that Wolf is based on, it's difficult to know how faithful it is to its source, but as a TV show it leaves your brain slightly scrambled.
Owen Teale, Juliet Stevenson and Annes Elwy – as the troubled Anchor-Ferrers family, who are hiding secrets of their own – put their all into proceedings, their terror at the intruders and initial bafflement as to their motives coming across with a quivering intensity.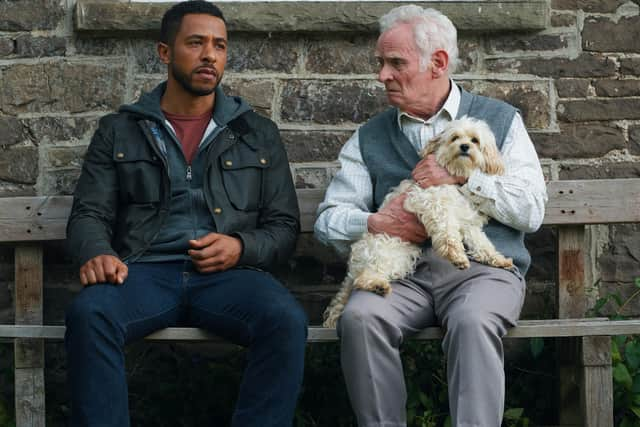 But Honey and Molina start off wise-cracking and smirking before various events conspire to make Honey sweatily nervous and Molina apparently blithely good-humoured about the whole affair, and it sits at odds with what's going on around them.
Meanwhile, Caffery – who is the hero of a series of novels by Hayder – is fuelled by the disappearance of his younger brother, Ewan, when they were children and a burning sense of injustice that the man he believes abducted Ewan got away with it.
Roach doesn't burn so much as slightly glow, but Sian Reese-Williams as his former boss is more of a firebrand, having had to become more of an alpha male than any of the coppers in her office in order to be taken seriously as a woman in the police force.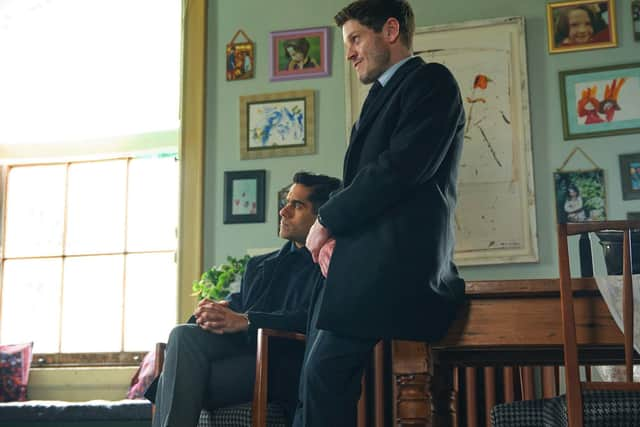 Their copper-on-the-case storyline still doesn't seem to have meshed properly with that of the Anchor-Ferrers, and you have a slight concern the plot is writing checks the climax can't possibly cash.
But it's unfair to get ahead. Wolf should be an unbearable mess, with each of its three genres clashing horribly and ending up in a catastrophic pile-up on your television screens.
However, every time you think it's going to end up smashing itself into a brick wall, there is a plot twist, or a jump scare or a weirdly framed shot that makes you sure someone is going to jump out from behind a door – and it's enough to keep you watching.
Stevenson is terrific as the upper middle class mum who has been hiding herself behind a mask all her life, and despite the off-kilter banter, Dhawan and Rheon make a good couple, their bickering always on the verge of full-on chaos.
Wolf is a mess, in more ways than one, but's always interesting and could end up being a perfect number.