Time is fast running out... writes Roy Edmonds
Fortunately, on Boris's roadmap to Covid recovery, non-essential shopping can resume next week. We've missed hairdressing, also a drink or meal outside, but time, too, is fast running out.
Friday, 9th April 2021, 7:00 am
Updated
Monday, 12th April 2021, 7:02 am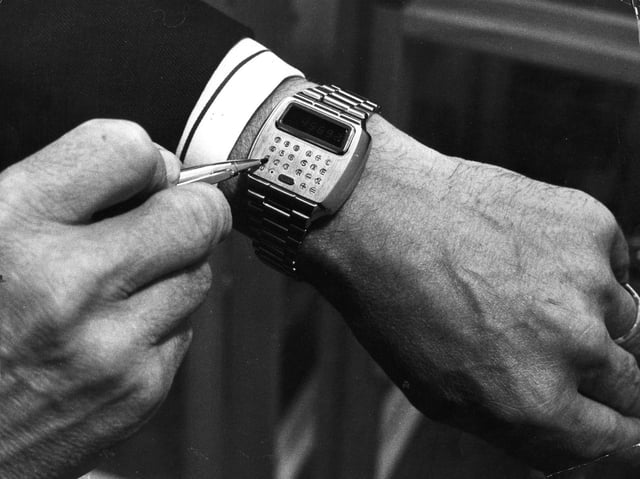 I long ago gave up on expensive wristwatches, after a couple got damaged accidentally.
No, I'm not ill and, thankfully again, should have my second anti-virus jab in a further week. It's just that the battery in my last timepiece is now dodgy too. The other day it faltered but, after a short rest and severe talking-to, it staggered onward. Not bad for a £5 watch bought years ago.
When its battery does stop it will be the third and last of my wristwatches to grind to a halt in Lockdown. Soon I'll just have my late father's gold retirement watch, a Smith's Empire I think, to rely upon – and will need to remember to wind it, though not too tightly.
I long ago gave up on expensive wristwatches, after a couple got damaged accidentally. I also got fed up of worrying about them – when, for example, I went for a swim or otherwise had reason to take them off and expose them to theft.
"Not worth repairing!" was the brutal response of modern-day watch 'repairers', upon viewing cracked glass or some other minor fault, "Cost as much as it's probably now worth."
The best ever watch I got or, at least, the most useful, was an early digital one that was very clear to read, simple to operate and had a handy alarm. It was free in a petrol station offer. Since, though, they've become far too complicated.
Instead, I buy cheap copies of expensive classic brands. These, admittedly, fade in appearance but are reliable, reasonably fashionable and aren't missed too greatly when occasionally mislaid – a bit like myself these days.
Still, they rarely let one down - like me too.
Let's just hope that, at long last, time is on our side!
* For Roy's books visit royedmonds-blackpool.com
Thanks for reading. If you value what we do and are able to support us, a digital subscription is just £1 for your first month. Try us today by clicking here