The Sixth Commandment Review: Timothy Spall and Anne Reid excel in a brilliantly-crafted true crime story that is both careful and full of care
You might think that 'careful' is not a great word when describing a TV show – it speaks of caution, safety, a certain sense of predictable boredom.
Watch more of our videos on Shots! 
and live on Freeview channel 276
Visit Shots! now
However, it is the only word to describe the new BBC true crime drama The Sixth Commandment (BBC1, Mon/Tues, 9pm, all episodes on iPlayer).
The Oxford English Dictionary defines careful as "applying care, solicitous attention, or pains to what one has to do; heedful, painstaking", and director Saul Dibb, writer Sarah Phelps and a superb cast have paid solicitous attention to the people at the centre of this disturbing story, and the programme is heedful of the families who lives are still affected by the appalling events which occurred in a quiet Buckinghamshire village.
Peter Farquhar was newly-retired from his job as a much-loved teacher at the prestigious public school Stowe, close to his home in the village of Maids Moreton.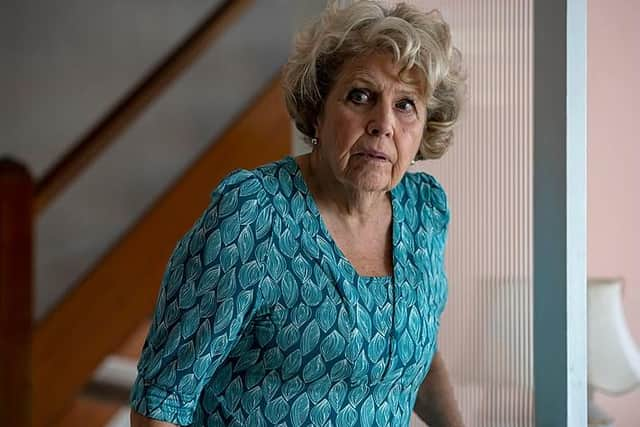 Long tortured by his homosexuality, Peter has carved out a full life for himself, writing, teaching part-time at the local university, keeping up with a large circle of friends and family.
However, as a single man – more particularly, a single and elderly man – there is no doubt Peter was lonely until a young man called Ben Field entered his life.
A charming, articulate and attractive man, Ben worms his way into Peter's life, gradually isolating him from his family, painting Peter as a lonely drunk, gaslighting him when he fell ill and eventually killing him once Peter has rewritten his will in Ben's favour.
It's not long before Ben has moved on to a neighbour of Peter's, another vulnerable elderly person – former headteacher Ann Moore-Martin.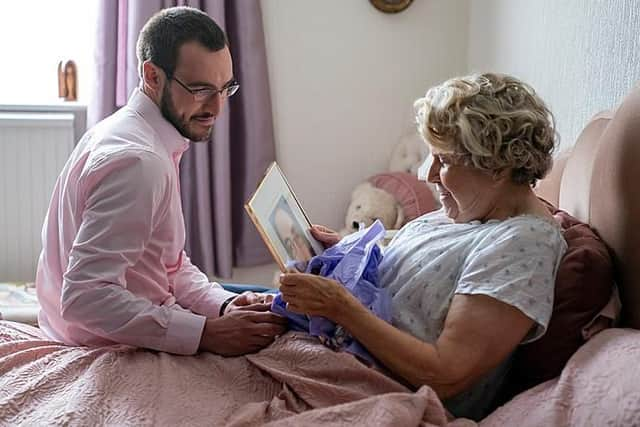 The story which unfolds here is shocking – especially so for being true – yet it is never prurient, and always keeps the victims and their families at the centre of events, never allowing Field to take over the drama, as his did to Peter and Ann.
Played by Eanna Hardwicke with a menacing chilliness, Field feeds on Peter and Ann's desire to be loved, to be seen – at an age when so many people become invisible. Meanwhile, his 'friend' Martyn Smith (Conor Macneill) seems almost hypnotised by Field, running his errands like an infatuated Renfield to this vampire-like incubus.
It is the essential goodness of Ann and Peter which so draws Field, as if he wants to punish them for being liked, useful members of society.
"All her life she's been good. She is good," says Ann's niece Anne-Marie, played with quivering intensity by Annabel Scholey. "And now she's hallucinating in a hospital bed... waiting to see if she's been poisoned. Who does that?"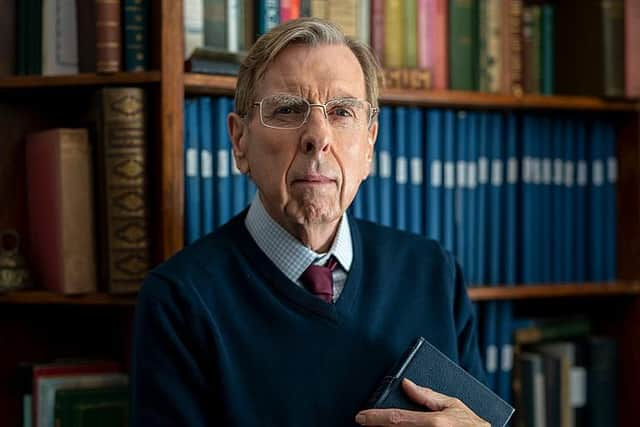 Field's motives remain unclear, but you don't doubt for one minute that he is the dark antithesis of Peter and Ann's light-filled lives.
Timothy Spall and Anne Reid play the two with an understated desire for human contact and the need to make the most of their brief time in this world.
And what The Sixth Commandment does – carefully, wonderfully, with exquisite craft – is show them as fully-rounded individuals they were, and not merely the victims of a monster.
In the end, it is not just careful, it is full of care – both for the craft of television and for the people it portrays.