The Hunt for Raoul Moat review: A serious. compelling drama that reclaimed this dark story for a killer's victims
​That Raoul Moat – he was a bit of a lad wasn't he? Leading the police on a merry dance around Newcastle and Northumberland, Ray Mears tracking him through the woods, Gazza pitching up with fishing rods and the offer of fried chicken.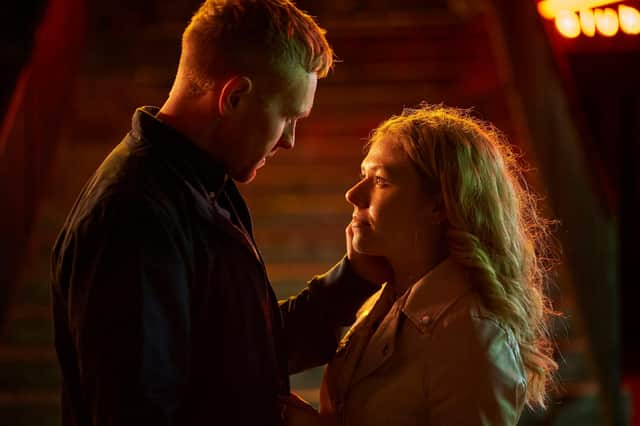 However, as The Hunt for Raoul Moat (ITV, Sun-Tues, 9pm) made abundantly clear, whatever Moat was, he was certainly no 'legend'.
In fact, this three-part reconstruction of the crime which gripped the country in the summer of 2010 – when Moat went on the run after injuring his ex-partner, killing her new boyfriend and maiming an unarmed police officer - had two themes.
Firstly, that Moat and the social media hangers-on that the manhunt for him inspired are most definitely the villains of the piece.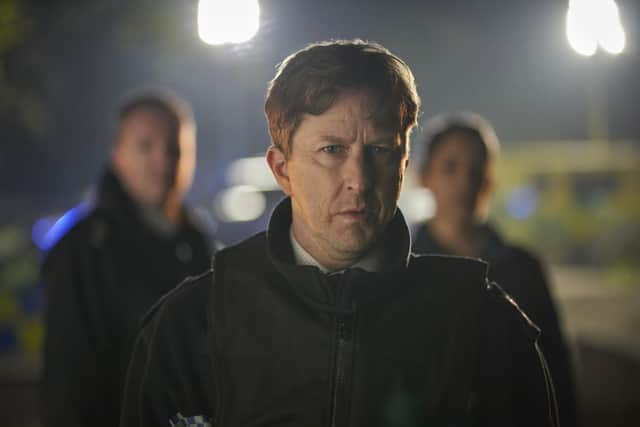 In long letters and tape-recorded messages, Moat claimed to have been a victim – of the police, social services, anyone, basically – while not for a minute acknowledging the damage he had inflicted on those around him.
"Raoul Moat is not the victim. Nah. No way," fumes a friend of Moat's ex, Samantha Stobbart.
Secondly, that the real victims of the piece, Samantha, her boyfriend Christopher Brown and PC David Rathband, deserve to be remembered far more than Moat himself.
"It's him that people are going to remember, isn't it," Christopher's sister Beckie says. "Chris has been forgotten about in all this. It's the Raoul Moat case, but what about the people he shot?"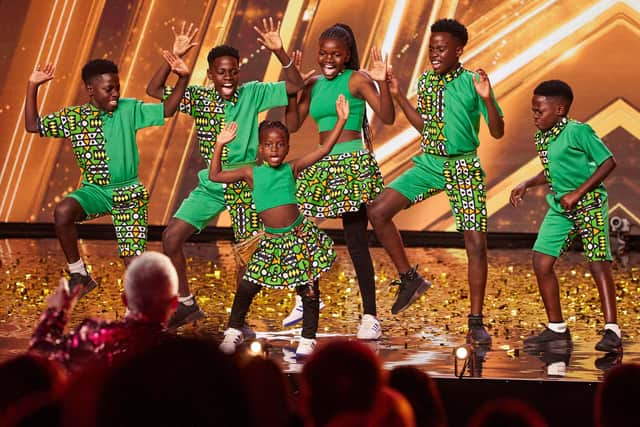 This drama pushed his victims and the police officers who struggled to catch him to the foreground, telling their stories, and relegating Moat himself to a background role.
It's notable that Moat, played by Matt Stokoe, is rarely on screen, and when he is he's rarely viewed in full figure. He's more often seen through windows, on CCTV screens, or through Perspex-covered slits in riot shields.
Samantha and Christopher are fully-fleshed out characters, and the romance of their budding relationship is beautifully played, shot through with Samantha's dread of what Moat will do after he's released from prison, which makes his attack on the couple all the more appalling.
But this drama makes it clear that Samantha was not just a victim of Moat, but of a system which seeks to downplay – or even ignore – domestic violence.
"He'd tell Sam... if he slapped her, then that wasn't hitting her," Samantha's mum tells a police officer.
"Police don't have the time for domestics, have you?"
Ultimately, that's what you took away from this serious, compelling drama. There was no time for sideshows, or celebrities, and no time for Moat's self-aggrandising, self-appointed victimhood.
It told a story being repeated up and down the country – of women put in fear of their lives, and unable to move on, conspired against by their partners, and a system ill-equipped to deal with them.
Moat was no 'lad', no 'legend', and doesn't deserve to be remembered on those terms. The Hunt for Raoul Moat will hopefully ensure that he isn't.
Britain's Got Talent (ITV, Sat/Sun, 8pm) returned to our screens this week - slightly face-lifted, much like the judging panel – but with the same contrived beats in every episode. Start with the weirdo, and end with a long piece about a brilliant act in the 10 minutes between the last ad break and the end. It long ago reached the end of its natural life, and should be put out to pasture.
The Diplomat (Netflix) is a far-fetched slice of American idealistic nonsense, but thanks the Keri Russell – whose turn as an undercover spy in The Americans is one of the greats – it adds up to more than the sum of its parts. And who doesn't want some idealism in these all-too cynical times?