My Mum, Your Dad review: You'll laugh! You'll cry! You'll cringe yourself inside out! And you'll fall in love with Davina's new dating show
As a single dad, the idea of tipping a toe into the dating pool fills me with dread, as I'm sure I would drown in my own awkwardness.
Watch more of our videos on Shots! 
and live on Freeview channel 276
Visit Shots! now
Which is why ITV's new dating show My Mum, Your Dad (ITV, Mon-Fri, 9pm) was such a welcome blast of fresh air.
My fear is that either I would be rejected outright, or stumble endlessly from one dating disaster to another, each encounter ending in heartache or disappointment or disillusionment.
A fear the singletons joining Davina McCall in 'The Retreat' all seem to share.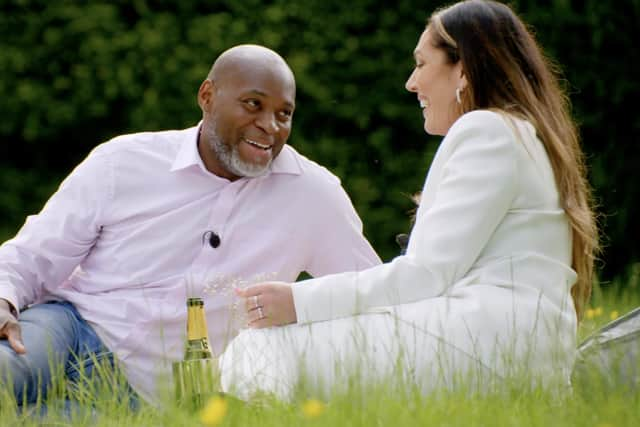 The idea is that these single parents – all in their mid-40s or older, and with grown-up children – meet and mingle in lovely house over two weeks and, hopefully, find love.
Interviewed before they go in the house, they each have a tale of bereavement, betrayal or break-ups, but all the children say they want their parents to be happy, to have someone to grow old with.
Interestingly, this is often because the children say they can't properly spread their wings without knowing that their parent is happy and settled, a neat reversion of those emotions that every parent feels – that your child will always be your baby, will always need you.
Zach, the son of svelte PE teacher Elliott, says: "I would love dad to have someone that he loved, and when I'm not around I want to know he's not on his own."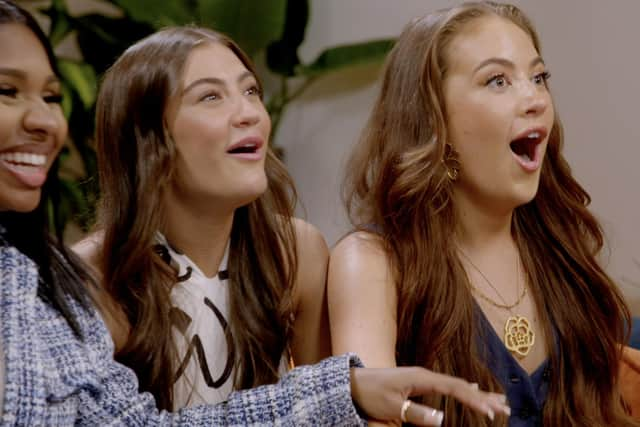 However, this being a TV reality show, there is a 'twist', although to be honest, it's not much of one.
The Retreat romantics have been told that there dating efforts are being guided by 'relationship experts', who will be matching them up and helping woo whoever has caught their eye.
In reality, these relationship experts are actually their own children, watching their parents' every move from a nearby house, and shifting them about like pawns in some kind of relationship chess.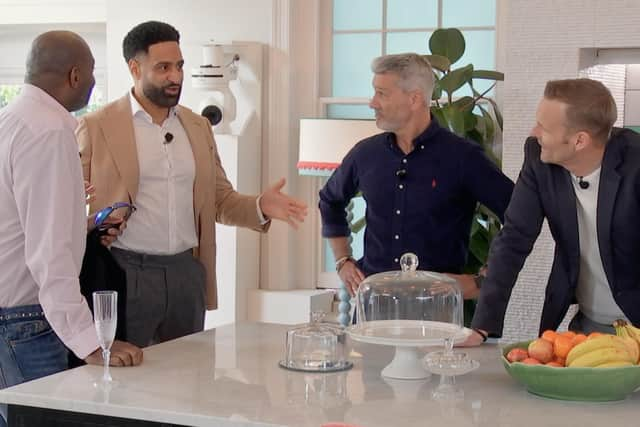 Watching the children squirm while their parents try their cheesy chat-up lines, or even share that first hesitant kiss, is really quite funny – you get the impression that hadn't really thought through the ramifications of this fortnight of flirting beyond a joky, "heh, heh, maybe you'll come home with my new stepdad/mum", and actually seeing that their parents might find that special someone both thrills and appals them.
But it is the lovelorn parents who are the real stars of this show, and the format allows them to thrive. There is no Love Island-style 'coupling up', no forced co-habitation, no sub 18-30 pranks. The emphasis is as much on emotional connection as physical.
This doesn't mean there aren't moments that will make you cringe yourself inside out – 57-year-old Clayton spends much of the first 48 hours being way too eager, while a session with a man-bunned self-help guru results in a number of Facebook aphorisms that don't get much deeper than 'live, laugh, love'.
However, each singleton gets the chance to show themselves in the best light – even Clayton eventually comes across as someone with an incredible amount of enthusiasm, love for life, and just general bonhomie.
Meanwhile, it tackles some of those big issues that can be a huge psychological stumbling block when it comes to finding someone – Roger recently lost his wife to breast cancer, Janey struggles with fear of rejection which comes from adopted, Monique is scarred by a series of bad relationships.
In the end, iy's just lovely to watch a dating show shorn of narcissistic beefcakes or perma-tanned model types with suspiciously perfect teeth.
My Mum, Your Dad represents people in middle age not as letching lotharios, or cougars on heat, or tired, washed-out invisible men and women but as normal people struggling with real emotion. Middle-aged people wanting to find intimacy and love at an age when they are usually shown as shying away from it.
It might not encourage me to get out on the dating scene just yet, but it does at least reassure me that maybe, somewhere, there is someone out there.