Malpractice review: NIamh Algar stars in this new medical drama you can dive right into
​ITV's new medical drama Malpractice (ITV, Sun, 9pm) starts with its heroine Dr Lucinda Edwards (Niamh Algar) stretching and take a long, deep breath before starting her latest shift in A&E.
Watch more of our videos on Shots! 
and live on Freeview channel 276
Visit Shots! now
​And as a viewer it feels like that's what we should also be doing to prepare for this hectic hybrid of medical drama and police procedural.
When we first see her, Lucinda's the ideal medic – the person you'd love to see if you came through Casualty doors with a broken leg, or saucepan stuck on your head.
But it's not too long before things start to go extremely pear-shaped for our preternaturally cool Dr Lucinda, when a drug overdose arrives at the same time as gun-wielding, blood-spattered crim and his equally blood-spattered mate.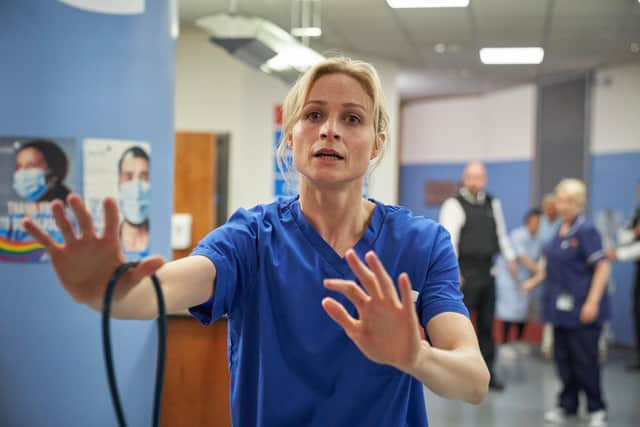 Handing off the overdose patient – Edith – to a green colleague with some hurried instructions, Lucinda returns to the gunshot victim, only to be told that Edith has died.
And this is where the medical drama fuses to the police procedural, as medical investigators arrive to find out exactly how Edith died and to mess up Lucinda's chaotic life.
High workloads, stress, lack of money, all come into play as Lucinda does her best in a failing system. A system which fails everyone as doctors, patients and families suffer when medics "just get on with it".
Although all episodes are available to stream, Malpractice is better off watched the old way, one episode at a time.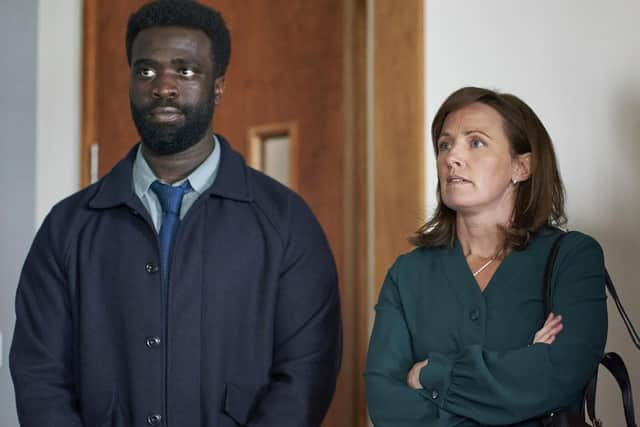 It's breathless pace could you leave exhausted by a binge-watch, and you can use the week to speculate on how Lucinda will get herself out of each tight corner.
Take a deep breath, and dive in.
I've just discovered Mr Inbetween (Disney+ ), an Aussie drama about a genial hitman called Ray. He's caught, well, in between, the appalling crimes he carries out on behalf of Sydney gangster Freddy and the demands of his girlfriend and young daughter. Bloodily-comedic, with a brilliant turn from Scott Ryan as Ray.
If you're an 80s pop kid, the current run of Top of the Pops repeats (BBC4, Fri, 7pm) might not be for you. We've reached 1994, when TOTP was firmly heading dumper-wards (thanks Smash Hits), but there are still gems to be heard, and we are heading into the show's last hurrah – Britpop.