Andrew: The Problem Prince review: Thriller-style Channel 4 documentary asks how DO you solve a problem like Prince Andrew?
​For someone who is, at best, ambivalent about the monarchy, this week's Coronation build-up has been particularly trying.
Watch more of our videos on Shots! 
and live on Freeview channel 276
Visit Shots! now
However, Channel 4 has provided redress to the specials about the King's tailors, and how Charles came to be king – my guess is having the Queen for a mum gave him a bit of a leg-up.
Andrew: The Problem Prince (Channel 4, Mon, 9pm) was an account of how the black sheep of the family got quite so grimy.
In two separate timelines, thriller-style, it laid out the background to Prince Andrew's problems and gave an insight into the machinations which led up to the bombshell Newsnight interview in November 2019.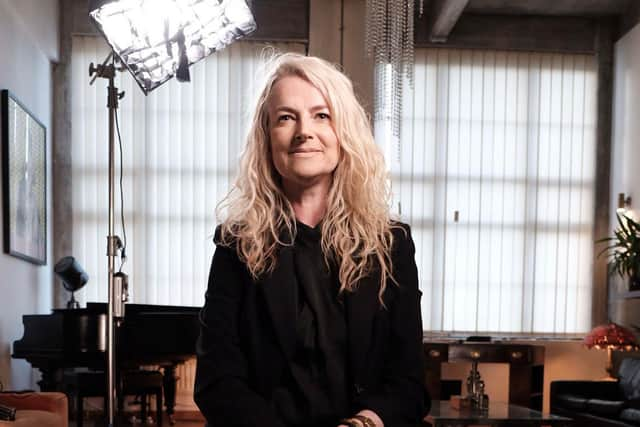 You must remember that one – the relationship with convicted paedophile Jeffrey Epstein, a Woking pizza restaurant, and problems with sweating.
Going back over HRH's life, you were left with the impression that this was a man who – from very early on in his life – was "allowed to get away with a lot of things" and this informed his entire outlook.
When you have this roaring entitlement, added with a lack of purpose – "he was not the heir to the throne, he was the spare", as one courtier puts it – you have a recipe for disaster.
It was a retread of much that has been in the public domain before, but allied with the inside track from Newsnight producer Sam McAlister and interviewer Emily Maitlis, there was a definite frisson to be allowed behind the gilded curtain of royal relationships.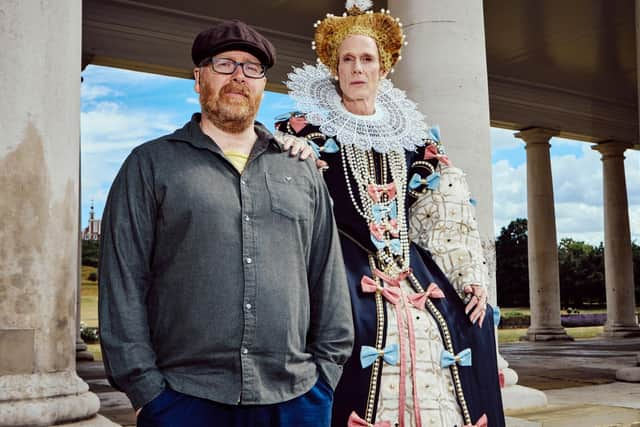 Frankie Boyle's Farewell to the Monarchy (Channel 4, Sun, 10pm) was a more scabrous look at the royal family through the ages.
Boyle has a way with a descriptive sentence that teeters on the edge of brilliantly hilarious and outright offensive, but most of his hyperbole fell on the right side of the line.
He describes the monarchy variously as "Britain's most boring crime syndicate", "like animals in a zoo that has fallen on hard times", and as a "slightly dim German family to whom we've inexplicably given billions of pounds".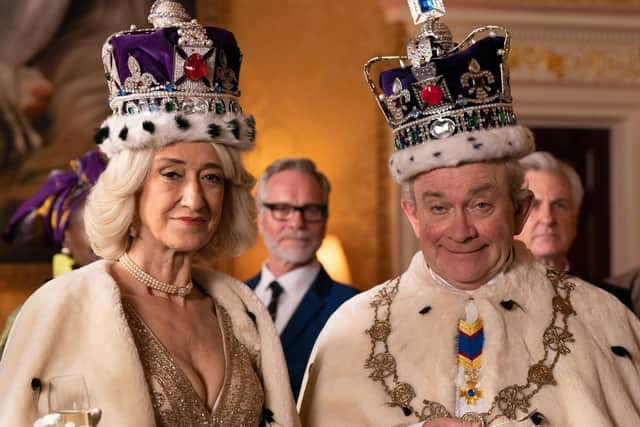 But beneath the hard-edged stand-up's clear anger, you got the impression that was fascinated by the whole royal business. His chats with various historians about monarchs from the past illustrated his depth of knowledge and genuine interest in the subject – whether it was talking about the representation of Richard III, the Elizabethan slave trade or Victorian sex workers.
Yes, I'm sure some Union Jack bowler-hatted Mall dwellers will complain of it all being too 'woke', but without knowing the full story of the monarchy, you can't properly decide whether or not it is worthy of our support.
The Windsors Coronation Special (Channel 4, Sun, 9pm) was an extra edition of C4's comedic take on the current royal brood, with Harry Enfield as a bekilted King Charles.
Rather hit-and-miss, it probably benefits from us not really knowing these people – I certainly couldn't tell you how Princesses Eugenie and Beatrice speak, but it's probably not with the hilariously mangled vowels of Celeste Dring and Ellie White.
What is telling is that you can't imagine any of these programmes being made even 40 years ago, when crowds gathered outside a posh London maternity hospital to greet the birth of Prince William, chanting "It's a boy, it's a boy, it's a boy".
Talk of a scaled-down coronation and a new generation of royals embodied by William and Kate don't hold a huge amount of water when a gilded coach rolls through London, and the Crown Estates still own billions of pounds worth of the country.
As Boyle says: "Insiders say the new king is going to modernise the monarchy, starting with the radical redefinition of the word 'modernise' to mean 'keep exactly the same'."