A Word In Your Ear with Roy Edmonds - Thursday, May 20. 2021
I'm one of those people who can pile on a few pounds in weight, or lose them, practically overnight and certainly through a weekend. Some slim folk just burn off whatever they eat or drink but, then, I'm not renowned for moving quickly either.
Thursday, 20th May 2021, 3:45 pm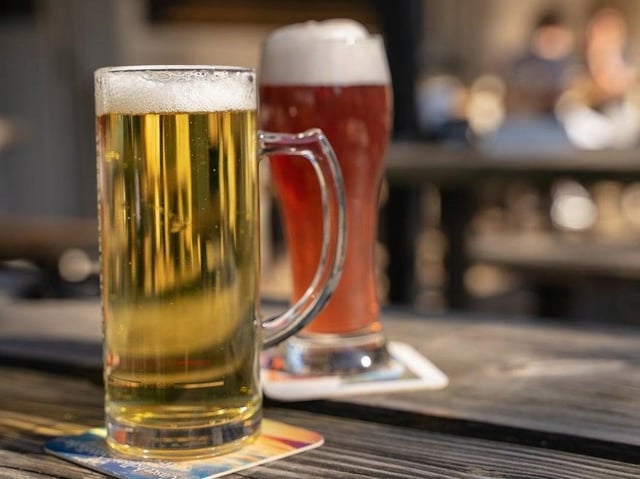 Beer
According to my mother I arrived weighing in at about 10lbs and, amazingly, that's just about what I've shed in weight during lockdown – through not eating out or going to the pub.
"Are you all right?" asked a regular at my local this week, then added words I'd never heard before, "You look a bit gaunt."
The comment about me was so unusual I retold it later at home.
"Gaunt!" She Who Knows echoed in disbelief. "You've never been that and certainly aren't now."
"Hmm, I'm not so sure," I muttered, examining my facial profile in her mirror, "Perhaps I should get out more – to both the chippy and pub, enjoy a drop more wine at home too."
But, as She Who occasionally points out, I'm still strictly overweight – clinically – and hardly fading away. Thankfully, though, I'm much lighter than my peak of more than 15 stones when, as my wife enjoys recalling, a smart weighing machine instructed me to, 'See your physician immediately!'
When growing up I was described variously as 'bonny' by visitors, then 'chubby' by Dad who, more sympathetically, also added, "But it's only puppy fat." Mum was kinder, saying I was, "Just big-boned."
When I got fitter through sport I was described as 'chunky' by a mate's wife – though her husband was a bean-pole.
Now I'd personally lean towards 'sturdy' but, to most other people I suspect, 'stocky'. This is further reinforced by lazy posture and diminishing height through ageing.
However, I'll settle for gaunt, too, if that means more treats at last.
For Roy's books visit royedmonds-blackpool.com
Thanks for reading. If you value what we do and are able to support us, a digital subscription is just £1 for your first month. Try us today by clicking here