I found a great place to tire out the kids and Bounce Play Centre is just down the road at Bispham
Blackpool Gazette editor Vanessa Sims is a busy mum-of-three and is always on the look out for great places to entertain the little ones.
Watch more of our videos on Shots! 
and live on Freeview channel 276
Visit Shots! now
Blackpool Gazette editor Vanessa Sims is a busy mum-of-three and is always on the lookout for great places to entertain the little ones. 
When I stumbled across Bounce Play Centre in Moor Park Avenue, Bispham - I knew instantly I had struck gold.
Not only will this play centre help tire out the kids with wholesome fun but its prices are reasonable and you can have a cheeky bounce too.
What isn't there to like? My little ones are one, two and three and they love to explore.
But I often find it hard to find somewhere that is advanced enough for the three year old but also has something interesting for the baby.
When I walked into Bounce I was shocked at the sheer size of the place. As I looked down at the children their faces beamed as they clocked the roaring dinosaur bouncy castle ahead.
As we were checked in and made our way to the table at the back the children raced ahead to take a closer look.
All three couldn't take their shoes off quick enough to have a go.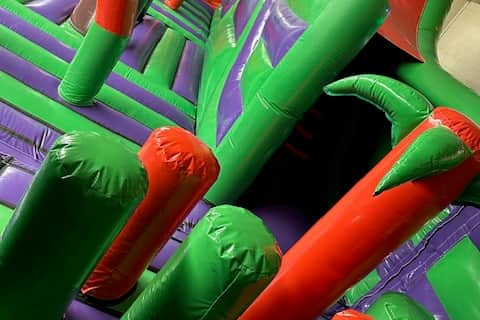 It literally took them moments to settle and to start exploring.
As other parents will know the joy and equally the hassle of going somewhere like this is the inevitability you are going to have to get in.
As I climbed into the dinosaur's roaring mouth I instantly understood why the children were having such a good time.
The place is more than just bouncy castles. They have slides, obstacle courses and more.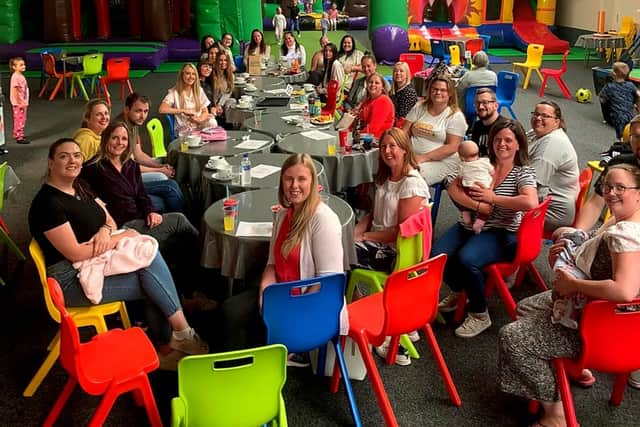 After being dragged around the course and shown all the secret areas I sat down to relax with a steaming cup of proper coffee. Bliss.
This is no place for granulated coffee.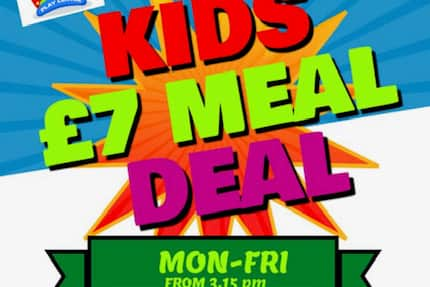 As I looked around I spotted some older children having a go at the go karts and little ones playing in a mini soft play area.
I couldn't have asked for more.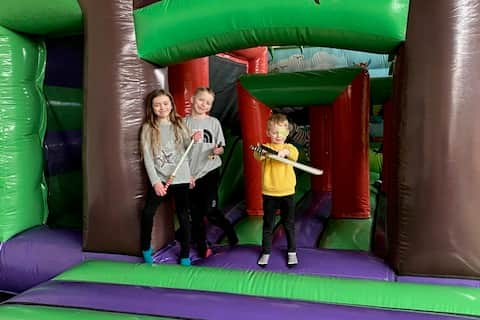 We decided to stay on for lunch - chicken nuggets for the kids with their favourite sweetcorn and cheese toasties for the adults. Lush.
We paid for a two hour slot and that was perfect. As I realised our time was up I gathered our stuff together and started to leave - but what was nice was the relaxed atmosphere and not being asked to leave or rushed out..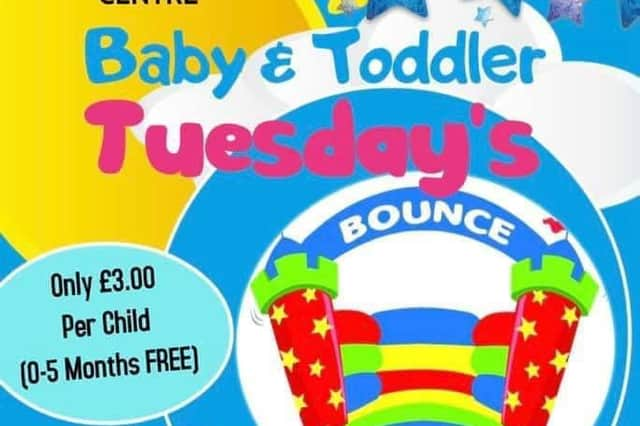 I think that is down to the sheer size of the venue - they can accommodate more than the usual soft play.
Overall, I'd give Bounce Play Centre a 5 out of 5.
If you haven't been, you need to.
A great addition for the area especially on cold and wet winter days.