Fascinating family history of Blackpool star Jenna Coleman
Jenna-Louise Coleman was born in Blackpool in 1986 to parents Keith Coleman and Karen Morris, who were born and married in this popular Lancashire seaside resort.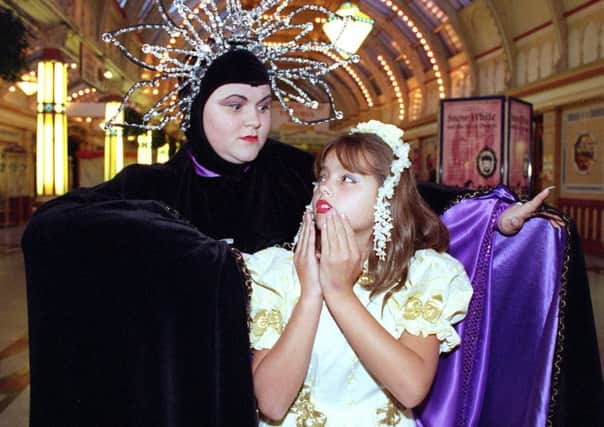 But only one of Jenna's grandparents has true Blackpool roots; the rest of her family tree comprises an eclectic mix of ancestors from the north and south of England, as well as Scotland, Wales and Ireland. Her Coleman forebears were bakers and brass founders from London where her five-times-great grandfather, John Coleman, a mathematical instrument maker of the parish of St George in the East, died in 1824, aged 41. But that is not the whole story.
Jenna's paternal grandfather, Geoffrey Coleman, who passed away in 2009, was born in Middlesex in 1937. His East London-born father, Harold William Henry Coleman (1902-1975), worked in the confectionary trade and was recorded as a cake maker in the 1939 National Register. At that time, the Colemans were living in a comfortable two-up, two-down semi-detached home on the leafy Firs Drive in the London Borough of Hounslow. Geoffrey's mother, Dorothy Alma Coleman, née Williams (1906-1943), died when he was just six. Harold married again and the family eventually moved north to Blackpool, where Harold died and where Jenna's maternal grandfather, Michael John Morris, still runs an amusement stall on the bustling promenade.
Geoffrey Coleman married Jenna's grandmother, a Blackpool-born grocer's assistant called Marion Salthouse. The ceremony took place at Blackpool Register Office in March 1959 and it's through Marion's father, Frederick Salthouse (1906-1972), a labourer and fisherman, that the Blackpool roots of Jenna Coleman's ancestry can be traced.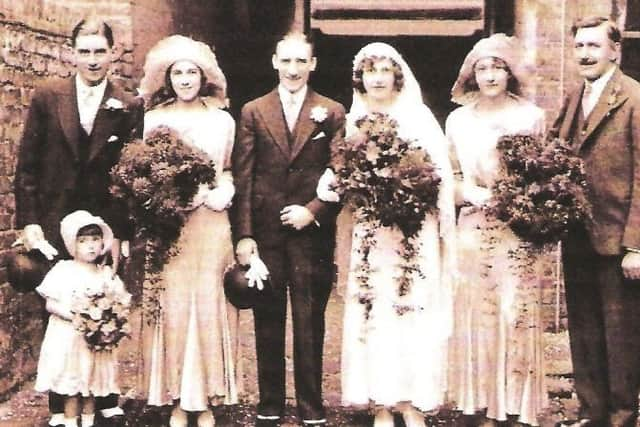 Frederick's father, Ezekiel Salthouse (1881-1932), another fisherman, would have witnessed the continuing boom in Blackpool's fortunes that took place during the 19th century, when ever-greater numbers flocked to its shores each summer. Visitors had started coming to the resort from around the middle of the 18th century, when the middle-class craze for curing all manner of ills by sea bathing took hold.
But it was the advent of the Victorian railways which really put Blackpool on the map.
Suddenly the seaside was within easy reach of the working classes, who yearned to escape their smoky northern towns, if just briefly, to see the North and Central Piers (opened in 1863 and 1868), the Winter Gardens (1878), Blackpool Tower (finished in 1894) and the Pleasure Beach (which opened in its original location in 1896).
In 1905, when Ezekiel married his Yorkshire-born sweetheart, Annie Oliver (1883-1969), he lived in a now long-demolished house on Back Oddfellow Street, just a pebble's throw from the town's Central Pier, though later his widow and children lived on the eponymous Salthouse Avenue – each house boasting a fine view of Blackpool Tower from its front door.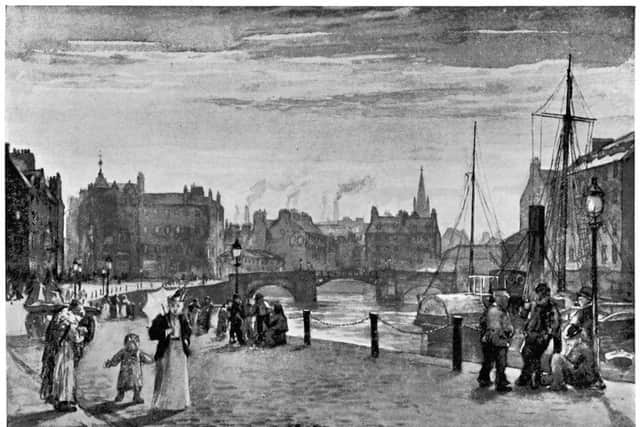 Ezekiel had learned his trade from his father, another Ezekiel Salthouse (1855-1909), a lifeboatman who was well respected locally. This was evident in December 1909, when the Northern Daily Telegraph newspaper reported from his funeral: "The funeral took place yesterday at the Blackpool Cemetery of one of the oldest of the local lifeboatmen, Ezekiel Salthouse.
"The lifeboat crew, the lifeboat band, and representatives of the Blackpool and Fleetwood Sailing Club were present. The coffin was covered with the Union Jack, and Salthouse's cork jacket and sou'wester were placed upon it."
The paternal grandfather of this local hero was also called Ezekiel Salthouse (1794-1838) who lived in Great Marton, close to the centre of Blackpool.
He died in his 40s in November 1838, just over a year into the reign of the nation's new queen, and just a few years before the railways first came to Blackpool, in 1846. This Ezekiel had been born a few miles down the coast at Lytham, where Jenna Coleman's Salthouse ancestors had appeared in St Cuthbert's parish registers from the 1670s, when they began.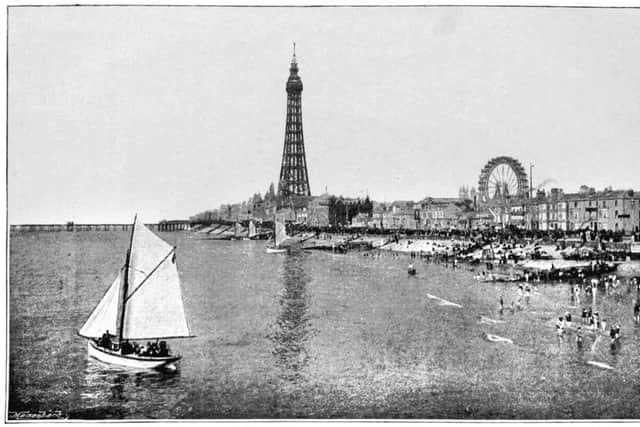 The family of Michael John Morris, Jenna's maternal grandfather, were from Scotland. It was here in 1937 where Michael's father, Francis Morris (1907-1970), a hotel chef, had married Margaret Nash (1903-1984) at a Catholic church in Lochee, Dundee. Francis was born in Leith, near Edinburgh, on 19 September 1907. He was the son and grandson of labourers who were both named Michael Morris, the older Michael being a dock labourer, who came to Scotland from Ireland.
While Francis's mother, Rose Ann Eccles (1882-1920), had been born in Leith, her parents, John Eccles and Alice Donnelly, were also Irish. Alice (1841-1922) was baptised in Armagh in August 1841, but like many other 19th century emigrants from the Emerald Isle, hers and John's families looked to Scotland for a more prosperous life.
Most of Jenna's male Victorian Scottish and Irish ancestors were labourers, but there was one who carried out a different line of work. John Moran, a maternal great-grandfather of Michael John Morris, was recorded as a commercial traveller and auctioneer in Scottish census returns and civil registration documents. The 1881 census recorded him and his family in Glasgow, having moved from Edinburgh, where they were living on St Mary's Street a decade earlier.
It was in February 1961 when Michael married Jenna's grandmother, Margaret Waddicar, at Haymarket Registrar's Office in Edinburgh, their daughter Karen, Jenna's mother, being born a couple of years later in Blackpool.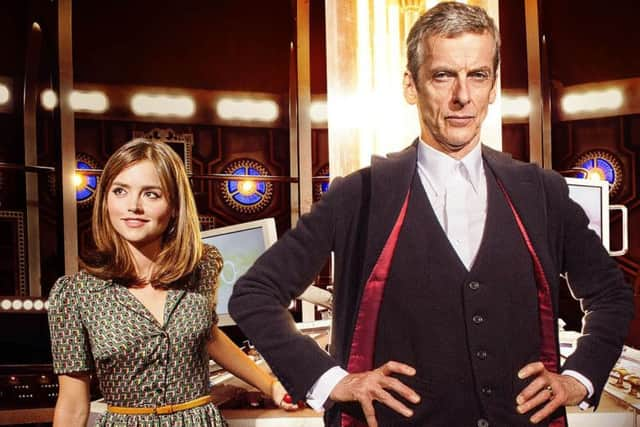 Margaret had been born in Preston, Lancashire, to Peter Waddicar (1914-1983) and Margaret Shaw (1921-2001). This couple, who'd married in 1939, were recorded in September that year living at 13 Gilbert Street in Preston, when Peter was working as a flagger's labourer. That would soon change. War had broken out days earlier and Peter signed up with the merchant navy, joining the war effort, for which he was awarded a medal.
A year before the war began, Peter's 22-year-old brother, Robert (1916-1938), a Preston labourer of 33 Back Silver Street, died following a tragic accident at work, when he fell several feet from a ladder in the act of reaching for a bucket.
Peter and Robert's mother, Nancy Bradshaw (1881-1962), had married Thomas Waddicor (as the surname was also spelled) at St Paul's Church, Preston, in 1907, both bride and groom giving their addresses as Albert Street. However, Thomas Waddicor was not the name of Peter and Robert's father. Their father was actually a convicted criminal named Peter Bassett, with whom Nancy was living at the time of the 1911 census and in 1939.
Peter had been born in Plymouth, Devon, on 21 November 1868 to a single woman named Jane Bassett. Jane fled north to Preston where she and her son were enumerated in the census of 1871. A couple of years later in November 1873, Jane, now a domestic servant of Old Cock Yard, took Peter to be baptised at St John's Church, giving him the name Peter Farrow Bassett, the church register confirming his November 1868 birthdate.
In September 1900, Peter Bassett caused a local stir when his name appeared the papers. 'PETER WAS ON THE ROOF' declared the Biblical headline in the Lancashire Evening Post, though in this episode Peter was far from saintly.
The article read: "At Preston, this morning, Peter Bassett was charged on remand with stealing 85lb. of lead, value £3, the property of James Robinson, wine and spirit merchant, from the roof of an unoccupied building in Main Street Weind, on the night of the 24th ult. P.C. Forshaw found the prisoner on the roof hiding behind the lead, which was rolled up. Bassett said, "Eh, mate: I'm [expletive] well trapped." The constable replied, "Yes, I see you are. If you wait a minute or two I'll get a ladder and release you." Prisoner, however, preferred to make a bolt for it, and ran along the roof. The officer descended into the street, and there heard someone in the building say, "Eh, Peter, where art thou?" A man named Prescott saw Bassett leave the place and directed Forshaw to a lodging-house where the prisoner was arrested. He had already been convicted of felony and of being a rogue and vagabond, and was now sent to the sessions."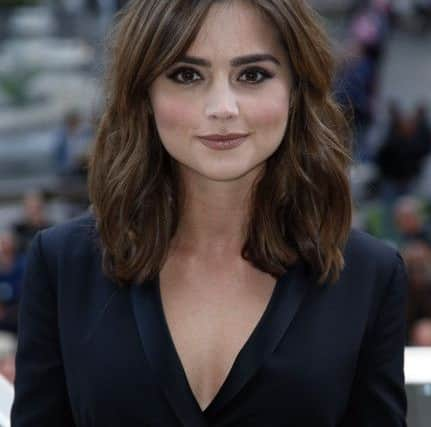 The following month, having admitted his guilt, Peter received four months in prison with hard labour. The record of his imprisonment reveals that in 1886, while still in his teens, he was convicted of stealing a jacket in Blackpool for which he was jailed for a month. The same document described him as standing just 5ft 2ins tall, with grey eyes and brown hair.