Trees on Lytham's Clifton Street set to replaced after roots cause tripping hazard by dislodging pavements
Trees planted on Lytham's main high street three decades ago could be replaced due to their roots causing a trip hazard.
Watch more of our videos on Shots! 
and live on Freeview channel 276
Visit Shots! now
The trees along Clifton Street are London planes. They were planted to replace elms which were felled in the late 1980s due to the prevalence of Dutch Elm Disease.
Fylde Council said while they make a "significant visual contribution to the street, their broad-leafed nature and large root systems have also created a series of problems."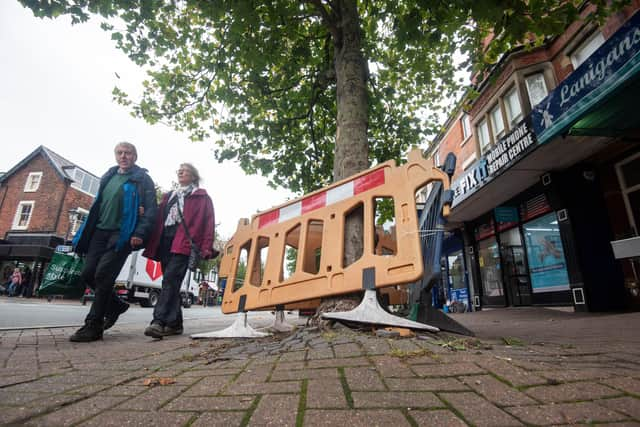 - a rapid rate of outward foliage growth which results in continual requests for pruning
- excessive shading to forecourts and within premises; overhang into the carriageway, creating a problem for larger vehicles including buses
- root systems dislodging parts of footways and forecourts, creating a risk of trips and falls
Fylde Council said they were looking to solve the problems with the Lytham Clifton Street Public Realm Project, which will go to public consultation after talks with private landlords of the areas particularly affected.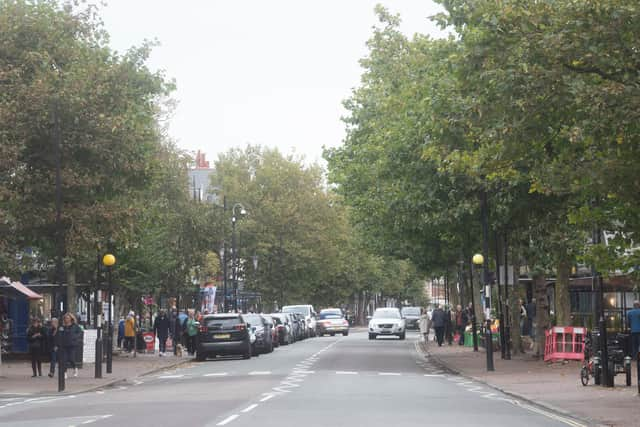 The council stressed they were not looking to remove trees altogether, but that they were looking at replacing them with a more "suitable coastal species."
A spokesman for Fylde Council said: "The existing trees are too large for the street, and any work to address trip hazards while retaining the current trees would only be a temporary solution as the trees and their root systems continued to grow.
"The proposals would also improve the pavement heaving and introduce a consistent lighting system, helping make Clifton Street a safer and more visually appealing environment."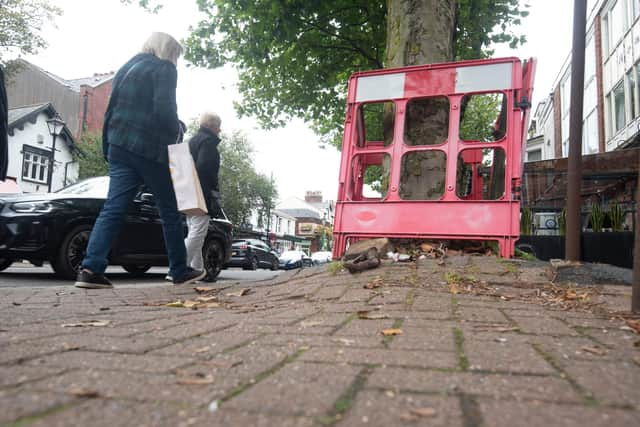 But Lytham Business Partnership, which represents the town's traders and welcomes the replacement of the trees as "a positive move for the town centre", has expressed dismay at how long work to improve Lytham, first mooted five years ago, is taking.
Suzanne Taylor, the Partnership's chairman, said: "Five years ago, members were presented with an £850,000 budget for Lytham which was earmarked for town centre improvements.
"Apart from the new street lighting along the beach front road, none of the plans have come to fruition.
"COVID and rising construction costs and availability issues, and also lack of Project Management capacity at Fylde Council have hampered the regeneration works."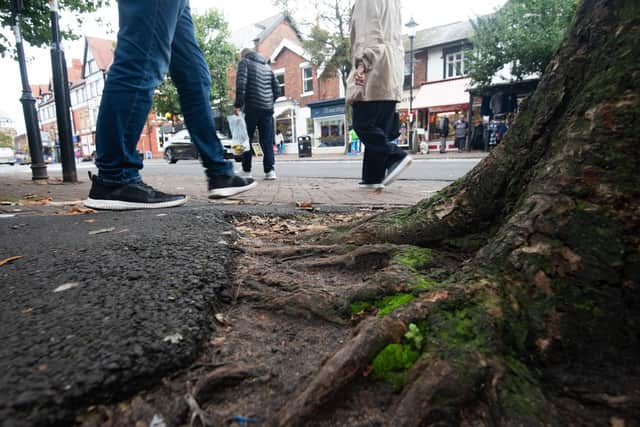 She added: "Lytham has been sidelined twice in the last five years because Fylde Council did not have the personnel to manage multiple projects across the borough.
"We do not welcome further delays in progressing with plans, which we understand at present involve consultation with stakeholders before a public consultation on details.
"We heard just a couple of weeks ago that works planned for 2024, may now not take place until 2025, a ridiculous time lapse of seven years since the funding was made available.
"By this time, the budget may be reduced further in scope. This is ridiculous as the money has been sitting there since 2018."
Fylde Council said the proposed scheme was not ready for public consultation as conversations must take place with private landowners who would be affected by resurfacing improvements.
"This can be a lengthy process and a final design cannot be produced until these permissions are secured; as such, a project delivery time frame cannot yet be accurately provided," a spokesman for the council said.
"Once these permissions are secured and the scheme is confirmed to be viable with regards to local landowners, a public consultation will allow residents to view the working plans and make their voices heard.
"Fylde Council is committed to considering all opinions submitted as part of the consultation process, and no final design can be approved until this process has reached its conclusion."