Two in three councils using suppliers who are not complying with Modern Slavery Act
More than two-thirds of councils in England, Scotland and Wales use suppliers who are not complying with modern slavery legislation, analysis reveals.
Watch more of our videos on Shots! 
and live on Freeview channel 276
Visit Shots! now
The Government has warned that public bodies and businesses must be "more vigilant than ever" as it looks to tighten up gaps in the law.
The 2015 Modern Slavery Act requires companies with an annual turnover of at least £36 million to publish annual statements outlining what steps they take to prevent modern slavery in their business or supply chains and publish it in a prominent place on their website.
But a JPIMedia investigation has found more than 1,000 such companies are supplying goods or services to local authorities despite failing to publish a statement.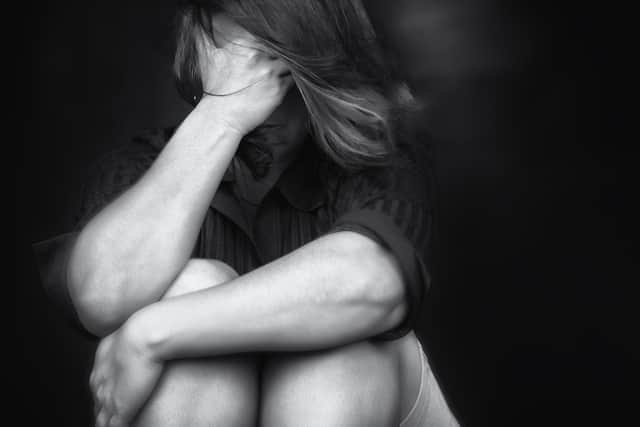 Analysis of data published by TISCreport, which provides supply chain transparency tools to public sector bodies, has found that 254 of the 373 councils featured (68.1%) are using companies that do not have a statement.
Almost all councils in England and Wales are included, while only seven of 32 Scottish councils feature in the database.
Of the 32,125 council suppliers tracked, TISCreport flagged 1,120 (3.5%) of them as non-compliant.
Many of those that did publish statements did not meet all of the Home Office criteria.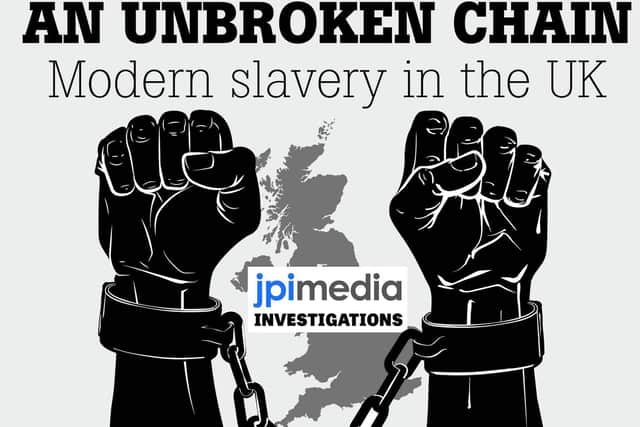 Derbyshire's Amber Valley had the worst compliance rate at 75% – although it was only using four suppliers that were required to comply with the Act, of which one was not.
This was followed by Lancashire (83.3%), West Somerset (85.7%), Sutton (86.7%) and Liverpool (88.1%).
The Government has faced calls in recent years to expand the scope of the slavery legislation beyond commerical organisations to include public bodies such as councils with a budget of at least £36 million.
In September, the Home Office announced it would do so, "when parliamentary time allows", stating it presented an "unparalleled opportunity to harness" the £250 billion annual public sector spend "to eradicate modern slavery in supply chains".
It will also soon launch an online central registery of modern slavery statements for the public to scrutinise – a resource that has only been provided by non-profits until now.
At least 136 councils have voluntarily published a modern slavery statement, according to the Local Government Association.
The body says "more powers and certainty" for councils when the Modern Slavery Act is updated would be welcome.
Nesil Caliskan, chair of the LGA's safer and stronger communities board, said: "The Government's commitment to setting up an online registry and enforcement body will hopefully significantly reduce non-compliance and a significant number of councils have demonstrated their own awareness and ethical leadership by voluntarily producing their own transparency statements."
An independent review of the Modern Slavery Act carried out in 2019 concluded the Government should "strengthen its public procurement processes to make sure that non-compliant companies" are not eligible for public contracts.
The Government has since published its own modern slavery statement, and will require all ministerial departments to publish one from this year.
The Home Office said there are existing mechanisms that allow councils to take modern slavery into account in procurement processes.
While it did not address the TISCreport figures directly, a spokesperson said its "ambitious package of changes" would strengthen and future-proof the Modern Slavery Act.
"Businesses and public bodies must be more vigilant than ever before and ensure they are not inadvertently allowing forced labour in their supply chains," they added.
Council - Suppliers required to comply with the MSA - Suppliers required to comply which have a MS statement - No. not complying - Percent complying
Lancashire - 6 - 5 - 1 - 83.3%
Fylde - 16 - 15 - 1 - 93.8%
Chorley - 17 - 16 - 1 - 94.1%
Preston - 35 - 34 - 1 - 97.1%
Blackpool - 80 - 79 - 1 - 98.8%
South Ribble -19 - 0 - 100%
It is thanks to our loyal readers that we can continue to provide the trusted news, analysis and insight that matters to you. For unlimited access to our unrivalled local reporting, you can take out a subscription here and help support the work of our dedicated team of reporters.