Lancashire Police reopen investigation into claims jury was bribed to fix Andy Pilley's fraud trial
Lancashire Police has reopened its investigation into claims jurors were offered £20,000 bribes to find Fleetwood Town owner Andy Pilley guilty of multi-million pound fraud.
Watch more of our videos on Shots! 
and live on Freeview channel 276
Visit Shots! now
Pilley, 53, was jailed for 13 years after he was found guilty by a jury at the end of an eight-month trial at Preston Crown Court in May this year.
The prosecution was brought by National Trading Standards who accused Pilley of fraudulent trading, fraud by false representation and being involved in the acquisition, retention, use or control of the proceeds of fraudulently mis-sold energy contracts.
The court heard that at the heart of the fraud was a web of interconnected companies that misled innocent small businesses across the UK.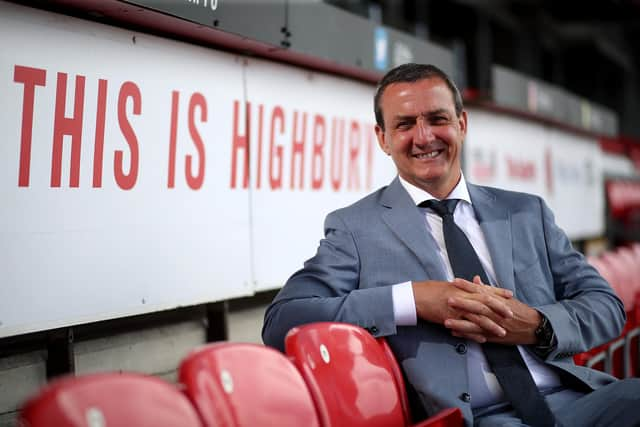 But following Pilley's sentencing in July, one juror claimed he was approached in a park by two 'thick-set' men and offered £20,000 to find him guilty.
He was told there would be 'consequences' should he not accept the bribe, which others on the jury had allegedly taken.
Lancashire Police said detectives had fully investigated his claims but found "no evidence of any criminal wrongdoing".
No further action was taken and the case was closed "pending any new information coming to light".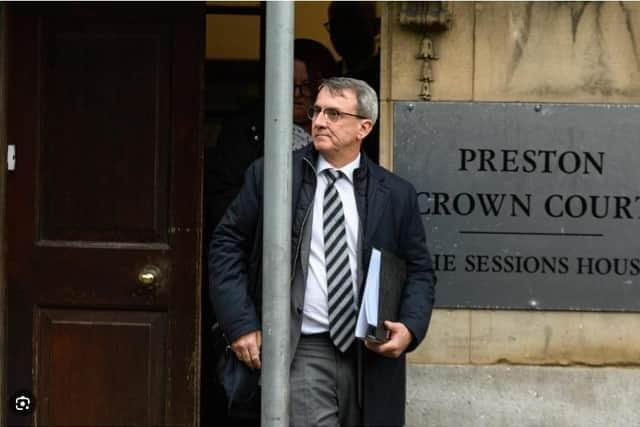 But Pilley's legal team say they have been informed that the investigation has been re-opened and the juror's claims are again being reviewed by senior officers.
This was confirmed by Lancashire Police on Wednesday (November 15), with the force confirming that officers are again looking into allegations of bribery and jury intimidation during the trial.
The Constabulary declined to comment on what prompted the re-opening of the case or whether any new evidence had emerged which might support the juror's claims.
A police spokesperson said: "While the initial investigation was closed this was subject to review by senior officers which is standard practice as part of the closure process and as a result, we can confirm that this investigation remains subject to further enquiries by officers.
"It would be inappropriate to say any more at this time."
Juror approached by 'thick-set' men in park
The alleged whistleblower on the Pilley trial told the Mail Sport he was approached in a park by two 'thick-set' men and offered a bribe.
He said he was approached as the trial was being heard and told there would be 'consequences' should he not accept the bribe, which others on the jury had allegedly taken.
In a panic, he fled overseas and was excused from jury duty.
When Pilley was locked up for more than a decade after being convicted of fraud, the juror, who asked to remain anonymous, reported the matter to police.
"Everyone deserves a fair trial and people need to know what happened," he told Mail Sport.
Just hours after reporting the matter to Lancashire Police, he said the force contacted him to say they would not be pursuing the matter.
Statement from Fleetwood Town Football Club
A spokesman for Fleetwood Town said: "Lancashire Police recently confirmed it has re-opened its investigation into allegations of bribery and intimidation by a juror in the trial of Fleetwood Town Football Club Chairman, Andy Pilley.
"The juror claimed he was offered £20,000 to convict Pilley and that "there would be consequences" if he did not.
"He claimed he was told other jurors had already accepted the bribe, and he fled the country towards the end of the 8-month fraud trial.
"Mr Pilley and his three co-defendants were found guilty on May 19 and, in July, Pilley was subsequently sentenced to 13 years in prison.
"The juror claims he reported the matter to the police after reading about the sentences, however, he was told "hours later" they would not be pursuing the matter.
"Last month the force issued a press statement confirming the juror's complaint has been closed and that "there was no evidence of any criminal wrongdoing."
"However, they have since informed Pilley's legal team that the matter has now been re-opened and is being investigated by senior officers."