Fleetwood murder accused is a 'scrawny, sad specimen', not a murderer, says defence
The defence of a Fleetwood man accused of stabbing dad of one Danny Wise to death in a jealous rage has asked the jury not to 'condemn him as a murderer'.
Monday, 19th April 2021, 2:21 pm
Updated
Monday, 19th April 2021, 2:22 pm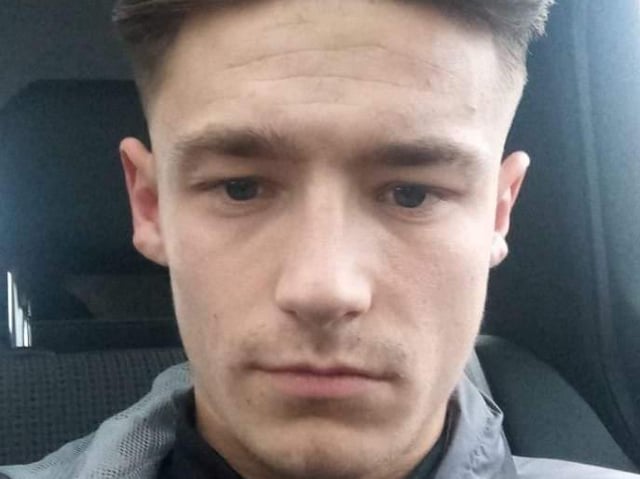 Rhys Austin
Rhys Austin, 23, of Broadwater Avenue, pleaded not guilty to murder and manslaughter following Mr Wise's death on June 24 last year.
Nicholas Lumley, defending, said Austin was 'a scrawny, and let's face it, sad specimen', but that he was not a 'cold-hearted, calculating murderer'.
The jury at Preston Crown Court previously heard how Austin twice went looking for Mr Wise on the morning of June 24 after exchanging threatening text messages with him.
At around 8am he arrived at the building site where Mr Wise worked, armed with a hammer and a knife, and challenged him to a fight.
He discarded the hammer, but kept the knife hidden in his waistband, and used it to stab Mr Wise once in the neck shortly after the two of them went into a nearby alleyway.
Mr Lumley said that Mr Wise was 'ready and raring for a fight' when he met with Austin that day.
"Danny Wise, a physically fit and muscular man, strode across to that scrawny and, let's face it, sad specimen over there," he said.
He said: "It's not the first time men have come to blows over a woman. Who knows how well any of these parties knew each other. We do know they began arguing on Facebook. Neither of these men thought for one minute that one would kill the other or that the other would be killed.
"Who in their right mind would stab somebody in broad daylight in front of witnesses? Unless of course it's not what was intended.
"These were not repeated blows stabbed time and again into Mr Wise's body.
"We don't have to have sympathy for Rhys Austin. He got himself into this situation with a far stronger man. But none of them had the slightest idea what was going to happen.
Addressing the jury, he said: "It's a terrible injustice that Danny Wise died. He should still be alive, of course he should. All we ask is that you do not add further injustice into that. Rhys Austin may be many things, but a cold-hearted, calculating murderer he is not."