Drug-fuelled convicted Blackpool stalker struggles in dock as she is jailed for knife attack on paramedic
A drug-fuelled woman brandished a knife above her head and charged at a woman student paramedic sent to help her, a court was told.
Wednesday, 28th April 2021, 3:08 pm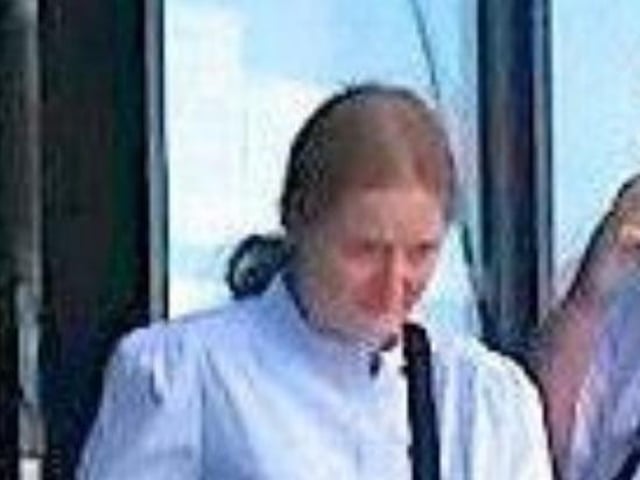 Donna Hartley pictured outside court in 2017
Donna Hartley, 31, of Cliff Place, Blackpool, was jailed for 26 weeks – and it took five security guards to drag her from the dock as she struggled following her sentencing.
Magistrate Jane Goodwin told her: "This was a serious incident. The paramedic and police were there to help you.
"You were under the influence of drugs, held a knife above your head, and charged.
"These people were working under pressure because of the pandemic and there must be a jail sentence to send the right message to emergency workers."
Prosecutor Joseph Broadsmith said the paramedic was called to Hartley's home amid fears she had overdosed.
That wasn't the case but there were worries about Hartley's heart rate and she was asked to go to hospital for tests.
Hartley said she wanted to go to her bedroom, with a paramedic and police officer following her, when she suddenly brandished the four inch blade, the court was told.
The officer pulled his Taser out, with Hartley, above, dropping the knife before the paramedic kicked it away.
In a statement, the medic said: "I felt very threatened. I don't go to work for this sort of thing to happen."
Hartley told police in an interview: "I just wanted them to go away. I have been smoking weed."
Gerry Coyle, defending, said Hartley slept with a knife under her pillow.
"She suffered a trauma as a child and likes peace and quiet," he said. "She wishes to apologise to the paramedic."
She became besotted with the older man and bombarded him with messages and turned up at his home.
It is thanks to our loyal readers that we can continue to provide the trusted news, analysis and insight that matters to you. For unlimited access to our unrivalled local reporting, you can take out a subscription here and help support the work of our dedicated team of reporters.