Christmas tree bursts into flames at Viva Christmas show in Blackpool
Dramatic footage shows the moment a Christmas tree set fire on stage at Viva Blackpool.
Monday, 2nd December 2019, 12:21 pm
Updated
Monday, 2nd December 2019, 4:41 pm
Viva Blackpool was evacuated after a Christmas tree burst into flames on stage during The Viva Christmas show.
Lancashire Fire and Rescue were called to the scene at around 9:08pm on Saturday (November 30), but the fire was already put out by members of staff before firefighters arrived.
Dramatic footage shows members of staff tackling the blaze with a fire extinguisher as the audience watch the scene unfold.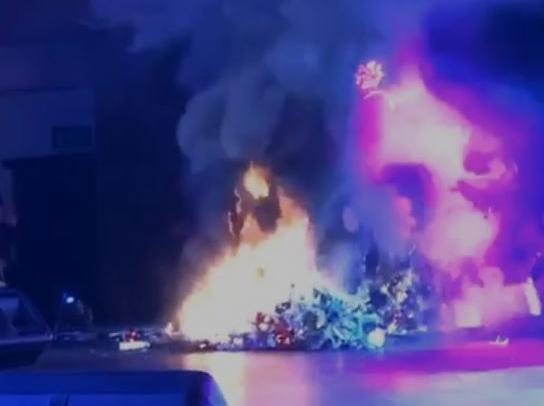 The Viva Christmas show in Blackpool was interrupted after a Christmas tree set on fire on stage. (Credit: Ian White)
As a precaution, Viva Blackpool was fully evacuated, but reopened about an hour later.
A spokesperson for Viva said: "A small fire did occur at the venue and an internal investigation is being carried out to ascertain the cause.
"Safety of our guests is of paramount importance and immediate steps have been taken to disable any such and similar effects.
"This is the first time anything like this has happened and our team acted quickly and professionally to contain the fire which was extinguished in under one minute.
"The fire alarms and procedures activated as they should and the fire brigade came and inspected the building immediately after the fire and gave us the green light to re-open that evening and continue the performance.
"We would like to apologise for any inconvenience and upset caused and thank our guests for their patience. We hope those that did re-join us had a fantastic night."
No injuries were reported.