Blackpool driver 'took pleasure' in telling officer injured in pursuit that he could have caught hepatitis
A motorist left two officers injured by ramming police cars during a deadly chase.
Tuesday, 23rd March 2021, 4:16 pm
Simon Monks, 39, of Stratford Place, Blackpool, was unable to walk unaided and refused to respond to officers when his Range Rover eventually came to a halt, but took 'great pleasure' in telling a wounded police officer he had hepatitis, a court has heard.
Sentencing him to eight months in jail and a 28 month driving ban and retest, Judge David Potter said: "At the time of your driving you were impaired through drink or drugs.
"You became involved in a protracted and very dangerous piece of driving.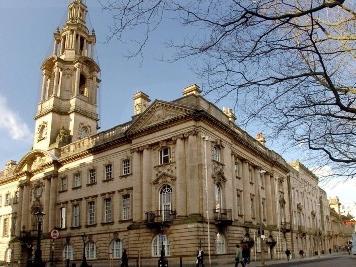 Sessions House
"You left behind a scene of mayhem of damaged police vehicles, damaged street furniture and a member of public's car and also you caused injury to two police officers, one of whom had minor injuries as a result of the collision and another suffered a hand wound.
"You took pleasure informing the officer you were infected with hepatitis B or C.
"He faced a very anxious wait for several months."
Prosecuting, David Clarke told Preston's Sessions House Court it took 13 months for the officer to get the all clear he had not caught the illness, after the incident unfolded at 10.50pm on November 9, 2019.
Mr Clarke said: "On Whitegate Drive the defendant was seen to cut up a vehicle at speed as he headed towards Newhouse Road.
"Police decided at some point a stinger device would be activated but it only took place after another considerable piece of very poor driving.
"He turned right on Cherry Tree broth and went through a red light.
"He continued at speed, crossing onto the opposite side of the road."
The court heard he passed an ASDA store at 70mph in a 30mph zone.
At the junction of St Annes Road and Highfield Road it reached up to 50mph and smoke was seen coming from the car.
It " barrelled through" red lights on Bloomfield Road.
Mr Clarke added: "The defendant then turned his lights off causing even more potential danger and was heading towards the M55 on Yeadon Way."
Another police car took over the pursuit and Monks nearly hit an oncoming vehicle.
A stinger was activated, bursting three of his tyres, and the police started to carry out a "boxing in" manoeuvre but the defendant then started deliberately ramming the police vehicles, causing a bumper to detach.
He was able to get free of the police and went the wrong way round a roundabout on Progress Way, then through red lights on Common Edge Road.
He eventually stopped at traffic lights but was loudly revving the engine and refusing to respond to officers.
They had to resort to strikes to his face.
Monks admitted dangerous driving, having no insurance or licence and failing to provide a breath test.