Blackpool chip shop fears takeaway wars after sacks of spuds and cash stolen in burglary
More than £1,500 – and hundreds of spuds – were nicked in a burglary plot at a resort chippy.
Monday, 26th April 2021, 2:58 pm
Updated
Monday, 26th April 2021, 3:00 pm
Workers at Stargate Fish and Chips in Squires Gate Lane, South Shore, realised a wad of cash had been nabbed when they arrived to set up on Sunday, April 18 .
And, with £7.50 sacks of potatoes swiped but a raffle collection and tip jar – which were left in view – and a new £1,000 till left untouched, manager Tricia Sheehy said she suspects somebody wanted to stop her opening up that day.
She said: "They have taken my last four sacks of spuds which weigh around 55lb each. So not only have they done the shop out of cash, they did it out of stock as well.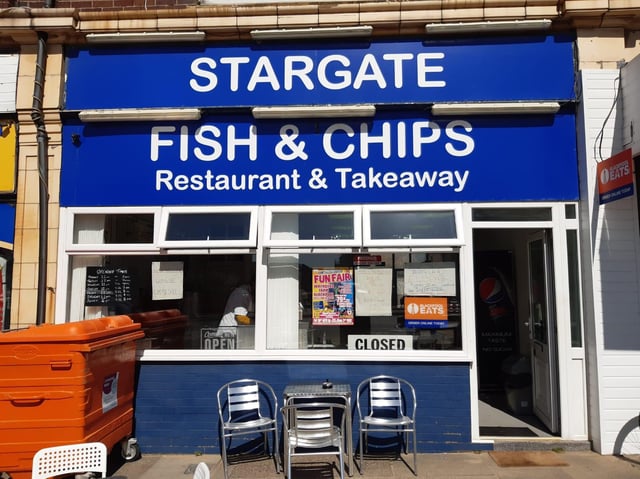 Cash and potatoes were stolen during the burglary
"They will have known that after calling the police I would have been opening – which I couldn't do because I didn't have potatoes.
"And everybody knows you don't get stock deliveries on a Sunday."
While there is no real evidence to support Tricia's theory a fast food rival may be behind the break-in – with no nearby eatery, including those on the same parade as Stargate suspected of any wrongdoing – she fears the place was cased before the night-time raid.
"The CCTV box that stores the footage on a hard drive was on top of the freezer in the shop, connected to a flat screen on the wall," she said.
Shop owner Nicholas Astley and manager Tricia Sheehy
"They have snipped the wires to the TV and to the CCTV box and they have taken the hard drive with them.
"They knew where everything was in the shop and I think they will have presumed that I pay the wages on a Sunday – so they knew on a Saturday night there would be money in the safe."
Tricia added: "I closed the shop at 9pm on Saturday and I came back in for midday on the Sunday to do my start-up for 1pm and that is when I walked into all this mess.
"We are not sure how they got in but there is a rumour – but that is only speculation.
A reward has been offered by the chippy
"I put my key in the front door, which I've been doing for 12 months, and it was unlocked.
"One of the girls that I was working with on the Saturday said I definitely did lock the door.
"I came in, turned everything on, noticed the safe was missing, and the till drawers were wide open."
Some £1,190 was in the safe, £200 was in the till, and £250 was in change, Tricia said.
The new till, bought a week before the burglary, was lying next to the potatoes, and Tricia said: "Why didn't they take that? Because at £1,000 it is certainly worth more and weighs less than four bags of potatoes at £7.50 each.
"They've also left a small raffle jar next to where the CCTV box was, which had £1 and £2 coins in, and also they left the staff's tip jar on the counter, and also a laptop.
"It's been very calculated and it's not just been any old thief taking a chance.
"It's some really heartless that has done this."
Tricia said no-one has come forward despite offering £1,000 reward for information that leads to a conviction.
Lancashire Police confirmed officers were investigating and that no arrests had been made.
Details can be reported to 101, quoting log reference number 648 of April 18.